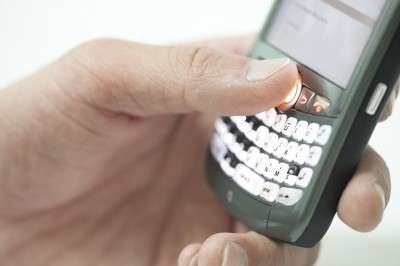 The Pipeline and Hazardous Materials Safety Administration has proposed to restrict the use of handheld mobile telephones, including handheld cell phones, by drivers during the operation of a motor vehicle containing a quantity of hazardous materials requiring
placarding or any quantity of a select agent or toxin. Additionally, in accordance with requirements proposed by the Federal Motor Carrier Safety Administration, motor carriers are prohibited from requiring or allowing drivers of covered motor vehicles to engage in the use of handheld mobile telephones while driving.
PHMSA says the Notice of Proposed Rulemaking to be published in the Federal Register on Friday, April 29, would improve health and safety on the nation's highways by reducing the prevalence of distracted driving-related crashes, fatalities and injuries involving drivers of commercial motor vehicles.
FMCSA in December issued an NPRM that would prohibit interstate commercial truck and bus drivers from reaching for, dialing or holding handheld cell phones while operating a CMV in interstate commerce. That announcement came three months after FMCSA issued a final rule banning commercial vehicle drivers from texting while driving. The texting restrictions adopted by FMCSA under Docket FMCSA-2009-0370 already have been incorporated into the Federal Motor Carrier Safety Regulations and apply to CMV motor carriers and drivers in interstate commerce.
During the coordination process for PHMSA's safety advisory notice on distracted driving last August, PHMSA and FMCSA representatives expressed concern that changes to the FMCSRs regarding distracted driving would not apply to motor carriers and drivers that transport covered hazardous materials in intrastate commerce. PHMSA says it developed the latest NPRM to expand the limitations to intrastate hazmat commerce and that about 1,490 intrastate motor carriers could be affected by the rulemaking.
Comments on PHMSA's NPRM are due by June 29; to comment, go to www.regulations.gov; the docket number is PHMSA–2010–0227.