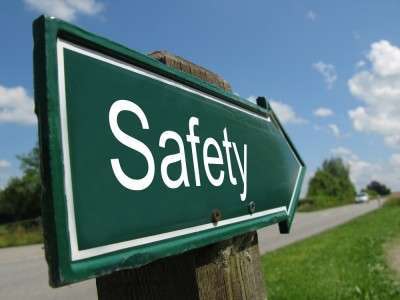 The Federal Motor Carrier Safety Administration published in today's Federal Register a notice for the draft version of the agency's "2011-2016 Strategic Plan: Raising the Safety Bar," a document that will outline a framework for FMCSA to carry out its safety mandate and will place a "greater emphasis on overall commercial motor vehicle transportation life cycle."
The plan is FMCSA's second such document since the agency was established in 2000.
According to the notice, the strategic plan will be broken down into four focus areas:
CMV Safety 1st Culture: Deliver comprehensive safety programs and promote operating standards focused on fostering safety as the highest priority within the CMV transportation life-cycle. Recognize that, while safety is FMCSA's highest priority, the Agency must also foster other important societal goals within the CMV transportation industry, including security, hazmat safety, consumer protection, and other DOT objectives.
Exponential Safety Power (SafetyX Power): Establish new partnerships and develop policies and programs promoting opportunities to collaborate with all stakeholders on 4CMV safety interventions. Build a coordinated network of safety partners and stakeholders to advance a common safety agenda.
Using Comprehensive Data & Leveraging Technology: Improve standards and systems to identify, collect, evaluate, and disseminate real-time performance data to all employees, customers, partners and stakeholders. Leverage research and emerging technologies to positively impact CMV transportation safety.
One FMCSA: Improve the strategic management of programs and human capital within FMCSA to build and sustain a diverse workforce and to develop innovative solutions to the CMV transportation challenges of today and tomorrow.
On September 8, 2010, FMCSA hosted a public listening session asking for input on the challenges in the trucking industry as well as comments and recommendations for the agency in developing its new five-year plan.
To view FMCSA's Strategic Plan document, click here. Comments should be submitted to the Federal Docket Management System at www.regulations.gov, Docket ID No. FMCSA-2011-0098. The deadline for comments is July 29.