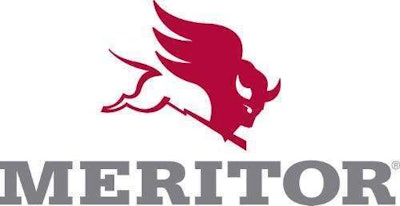 The increase in sales of used Class 8 trucks in North America has resulted in a jump in the number of remanufactured components being purchased to outfit those vehicles, Meritor says.
"Many truck operators have recognized the significant value of top-quality remanufactured components," says Doug Wolma, general manager of remanufacturing for Meritor. "Trucking operations of all sizes are realizing the real value of remanufactured components, not just in terms of cost savings, which can be as much as 30 percent less, but in terms of nationwide warranty coverage and quality production processes that contribute to longer component life and an improved bottom line."
Meritor says fleets of all sizes are opting for remanufactured manual and automatic transmissions, as well as axle differentials. The same fleets continue to specify remanufactured steering gears and brake shoes with PlatinumShield coating from Meritor.
To address the demand for remanufactured components, Meritor says it recently implemented a number of improvements, such as introducing an additional differential production line at its remanufacturing facility in Plainfield, Ind., and increasing capacity at its facility in Mississauga, Ontario, that remanufactures steering gears and manual transmissions.
"Our production and inventory system ensures local inventories for faster delivery to the dealer location or even the end-user facility," says Sean Widrig, project manager of Mascot for Meritor. "We've become their local warehouse and dealers simply don't have to stock the right Mascot remanufactured unit ― we have it ready to go that day or, at latest, the next day."
Meritor entered the remanufacturing business in 1982 with its national parts distribution center in Florence, Ky., with drive axle carriers. That operation later relocated to a 275,000-square-foot facility in Plainfield.
In late 2007, Meritor acquired Mascot Truck Parts, with production in Canadian facilities and a 29-location network of distribution centers across United States and Canada. In 2008, the company acquired TruckTechnic, based in Liege, Belgium, which remanufactures disc brake calipers, cam brakes and steering gears.