Costs of EPA's 2004-10 emissions rules questioned
Mandates led to more expensive trucks, lower sales, layoffs, study contends
The National Automobile Dealers Association and American Truck Dealers on March 8 released a report that questions the U.S. Environmental Protection Agency's cost analysis of emissions control requirements for model year 2004-10 commercial trucks. The mandates resulted in higher prices for commercial vehicles, depressed sales and delayed the environmental benefits that EPA originally sought, the groups argued.
The groups said the study, which looks back at the 2004-10 medium- and heavy-duty truck emissions mandates, reveals that EPA underestimated actual compliance costs on average by a factor of two to five. "It shows what can happen when a regulatory proposal – based on far-in-advance predictions – seeks to set mandates far in the future," the groups said.
In 1997, 2000 and 2001, EPA published rules establishing a series of emissions mandates for heavy-duty trucks to be phased-in between model years 2004 and 2010. NADA and ATD said the "technology-forcing" control strategies and technologies resulted in higher prices for new heavy-duty trucks; significantly higher operating costs, attributable largely to increased maintenance requirements; reduced reliability; and lower fuel economy.
The groups argued that all of those factors combined led to disruptions in the new truck marketplace, including significant layoffs caused by unprecedented truck prebuys and sales "cliffs"; capital constraints for truck and engine manufacturers, suppliers and dealers; and the departure of businesses from the heavy-duty truck market.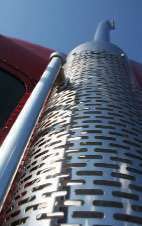 "Some Western Star invoices listed an engine emissions escalator of almost $4,200," said Doug Greenhaus, NADA/ATD chief regulatory counsel for environment, health and safety issues. "Some of the Volvo invoices listed a 2007 EPA surcharge of $7,500." Meanwhile, a dealer bulletin issued by Peterbilt indicated that "effective at the January 1, 2010 price level, a surcharge will be added to the invoice of chassis built with a 2010 EPA-complaint aftertreatment." The surcharge was as much as $9,250.
The higher-than-projected costs resulted in, among other things, lower-than-projected new truck sales, which reduced the environmental benefits associated with these standards, the groups said. NADA and ATD said the lessons learned from their report are likely to apply to the proposed MY 2017-2025 fuel economy regulations for light-duty vehicles.
"That rulemaking, combined with previous Obama administration fuel economy mandates, will raise the average price of a vehicle by $3,000, according to EPA and National Highway Traffic Safety Administration estimates," the groups said.
ATA files issues statement in HOS challenge
In a filing last month with the U.S. Court of Appeals for the District of Columbia Circuit, the American Trucking Associations identified four areas where it argues the Federal Motor Carrier Safety Administration's recent hours-of-service rule falls short of legal standards for regulatory changes. ATA on Feb. 14 had asked the court to review the rule.
Specifically, ATA questioned changes to the restart provision requiring that it include two consecutive periods between 1 a.m. and 5 a.m.; limits on the frequency with which a driver may use the restart; the requirement that a mandatory 30-minute break from driving also exclude all other on-duty activity; and narrowing certain exceptions to drive-time regulations for local delivery drivers.

"While we had hoped to avoid litigation by providing FMCSA with overwhelming evidence that their rulemaking process and proposals were flawed, now that we have challenged this regulation, we will do so vigorously and vocally," said Bill Graves, ATA president and chief executive officer. "The unsoundness of this regulatory process has forced us into court."
The Truckload Carriers Association, seeking to join ATA's litigation, filed a motion to intervene on March 14. TCA said its Executive Committee decided to file the motion in the interest of developing a rule that is based on sound science, advances public safety and meets the operational needs of its members.
"Since the 2004 hours-of-service rule went into effect, we have experienced a year-over-year decline in crashes and fatalities involving commercial vehicles on our nation's highways," said Chris Burruss, TCA president. "Safety is paramount to the trucking industry, and while we remain committed to continuing to reduce accidents, we believe the new rule will take us backward, not forward. We have an obligation to protect our drivers and the motoring public, and we believe this rulemaking stands in conflict with that obligation."
A coalition of safety advocacy groups on Feb. 24 also sued to overturn FMCSA's latest rewrite of the hours-of-service rule. Advocates for Highway and Auto Safety, Public Citizen and the Truck Safety Coalition successfully challenged FMCSA over a previous version of the rule; the latest regulation published December 2011 followed a legal settlement between the groups and the agency.
Analyst predicts truckload growth, worsening driver shortage
Truckload growth will average 4 percent or more through 2013, while the worsening driver shortage and other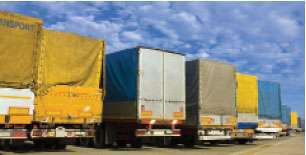 factors are likely to cause labor costs to rise in the next few years, said Noel Perry, FTR Associates senior consultant, during a March 8 webinar. Trucking growth will be about double the growth in Gross Domestic Product, Perry said. Predicted growth in the service sector, which accounts for 80 percent of the total economy, could lead to an increase in consumer spending this year and next, he said.
The current driver shortage is the result of a "cyclical drag" – the industry's inability to recruit and employ drivers fast enough – and a "regulatory drag" brought on by new government rules, Perry said. Today's shortage of about 200,000 drivers will increase to about 800,000 drivers in 2014, he said.
Perry forecasted freight rates increasing 5 to 6 percent annually through 2013 due to rising fuel prices, introduction of new pricier equipment and increased labor costs.
InBrief 04/12
The U.S. Equal Employment Opportunity Commission on Feb. 29 filed charges against Indianapolis-based Celadon Inc. alleging it unlawfully subjected driver applicants to medical screenings and rejected them because of disabilities or perceived disabilities. Paul Will, Celadon president and COO, said the 3,300-truck carrier only rejected drivers who didn't meet U.S. Department of Transportation standards.
The Federal Motor Carrier Safety Administration granted a petition for reconsideration of its previous determination that the credential display requirement of New York City's Department of Finance commercial motor vehicle tax is preempted by federal law. New York City's CMV tax qualifies because the city's sticker requirement existed before 2006, FMCSA ruled.
The California Air Resources Board settled 33 cases of air quality violations by trucks and buses during the fourth quarter of 2011. Fines totaled $226,950; Dole Fresh Fruit paid the largest settlement, $24,750.
UPS Inc. announced plans to acquire Netherlands-based package firm TNT Express for about $6.8 billion.
Celadon Trucking Services purchased a significant portion of the operating equipment of Teton Transportation Inc.; terms were not disclosed. The deal includes about 180 tractors and 280 trailers.
Cargo theft grew throughout the western hemisphere in 2011, with the United States, Mexico, Brazil and other South American countries reporting substantial increases in theft, according to FreightWatch International, a global logistics security solutions provider.
The Technology & Maintenance Council installed Lee Long, director of maintenance for Columbia, S.C.-based Southeastern Freight Lines, as its 2012-13 general chairman and treasurer.
Dale Decker, 88, former owner of Fort Dodge, Iowa-based Decker Truck Lines, died Feb. 18.
Union blasts U.S.-Mexico cross-border program in court
The Teamsters union submitted counterarguments March 7 in litigation to halt the cross-border trucking program with Mexico, which was preceded by Mexico filing a friend-of-the-court brief. The union's response brief was the most recent action in the U.S. 9th Circuit Court of Appeals consolidated case. The Owner-Operator Independent Drivers Association and Public Citizen and Sierra Club also are petitioners.
The union disputed the Federal Motor Carrier Safety Administration's stand that the pilot program is designed to include a representative sample of Mexico-domiciled trucks. In a March 9 statement, Teamsters General President Jim Hoffa said that of the Mexican participants, only three drivers and two trucks had made nine trips beyond the border zone since the agency began the program six months prior.
FMCSA has approved two Mexican carriers for participation, and operating authority is pending for an additional 16 carriers, of which two have completed the Pre-Authorization Safety Audit required for participation. However, one of the two withdrew after OOIDA raised issues over its safety record.
Hoffa also said Mexico's ongoing narcotics-related violence makes it unsafe for U.S. truckers, citing a Feb. 8 U.S. state department warning concerning travel in large portions of the nation.
Mexico's counsel disputed those arguments, including accusations that Mexican carriers do not meet equivalent safety standards, in a Feb. 22 amicus brief supporting FMCSA's program. Mexico's positive trucking safety record in the United States dates to before the U.S. adoption of the 1982 moratorium mostly limiting Mexican carriers to the border zone, Mexico's counsel noted.
Mexico has provided reciprocity for U.S. carriers, the attorney asserted, pointing out that Texas-based Stagecoach Cartage and Distribution is one of three U.S. carriers now operating in Mexico of the 10 that received authority in the previous pilot program.
Mexico's counsel, in response to the charge that the pilot program lacks a representative sample of Mexican carriers, noted the program does not limit participation. However, the program has been postponed or halted several times in previous years, which likely has contributed to discouraging carriers from seeking involvement in the current program, the counsel wrote.
OOIDA's final brief was due April 4.
– Jill Dunn
Senate passes 2-year $109B transportation bill
The U.S. Senate on March 14 passed a $109 billion measure that would reauthorize the nation's surface transportation programs for two years. The bill, which passed by a 74-22 vote, would provide $2 billion a year in funding for highway freight-specific projects, speed project approval and steer clear of tolls on existing interstates.

"States are one step closer to putting Americans to work rebuilding our roads, bridges, transit systems and railways," said U.S. Transportation Secretary Ray LaHood. "This bill would relieve congestion on our roads, expand our transit and rails systems, and provide Americans with safe, affordable ways to reach their destinations when gas prices are high."
The bill would create a clearinghouse for commercial drivers' drug and alcohol test results, direct the federal government to create a notification system so employers can be told of drivers' traffic infractions, move in the direction of establishing crashworthiness standards for large trucks, raise the bar that new companies and drivers must clear before entering the trucking industry, and mandate electronic logs for all commercial drivers.
"The highway bill passed by the Senate is an example of how things should work in Washington," said Bill Graves, American Trucking Associations president and chief executive officer. "This bill advances the cause of highway safety and takes a number of important steps toward reforming our transportation system."
An amendment by Sen. Jeff Bingaman (D-N.M.), which passed 50-47, would prevent privatized highways from being taken into account when issuing federal highway funds. The Senate voted 86-12 against an amendment proposed by Sen. Rob Portman (R-Ohio) that would have allowed states to sell food, fuel and other convenience items at interstate rest areas.
Another amendment from Sen. Jim DeMint (R-S.C.) that would have scrapped the current funding program was defeated 67-30. DeMint said most states pay more into the federal gas tax-funded system than they get back and that scrapping the current system would have empowered states to have control over their own decisions.

Fuel Savvy
CARB offers new financing option for leasing trucks
The California Air Resources Board now is offering a lease-to-own financing opportunity designed to encourage small business owners to replace their older diesel trucks with newer more fuel-efficient equipment. The objective of this program is to encourage early compliance with CARB's on-road diesel vehicle and tractor-trailer greenhouse gas regulations.
"This is a program that benefits small fleets and owner-operators," says Mary Nichols, CARB chairman. "It provides them with an additional way to pay for a cleaner truck, even if their credit isn't stellar."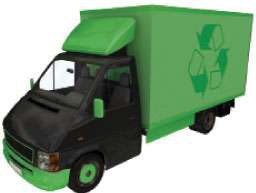 Leases, which are used widely in the trucking industry for managing cash flow, combine the tax advantages of leasing while retaining the option to purchase the leased equipment in the future, an attractive alternative for small fleets and owner-operators who may not meet stringent borrowing standards to comply with diesel truck and bus regulations.
"Making upgrades easier to obtain and more convenient is essential to successfully implementing California's clean air standards," says State Treasurer Bill Lockyer, chair of the California Pollution Control Financing Authority. "This program does that and gives truckers more choice in financing their upgrades."
Prior to adding this option, there already have been 1,079 loans issued to purchase diesel equipment for a total of $66.3 million in financing by participating lenders to get cleaner, more fuel-efficient trucks on the road.
For eligibility determination and an updated list of participating financial institutions, go to www.treasurer.ca.gov/cpcfa/calcap/contributor/lenders.pdf. For more information, go to www.treasurer.ca.gov/cpcfa/calcap.asp, call 866-634-3735 or e-mail 8666diesel@arb.ca.gov.
TCA names Prime Inc.'s Low chairman
The Truckload Carriers Association appointed Robert Low, president and founder of Prime Inc. of Springfield, Mo., as

its new chairman. Low, who will serve for the 2012-13 term, was sworn in during TCA's annual convention last month at the Gaylord Palms in Kissimmee, Fla.
During his tenure with TCA, Low has served as Refrigerated Division chairman, at-large officer, secretary, second vice chair and first vice chair. He has participated in numerous committees and management panels, including the Carrier/Shipper Relations Committee, the Driver Recruitment and Retention Panel, and the Financial Oversight and Long-Range Planning Committee, among others. For the American Trucking Associations, Low serves as a vice president at-large and a board and executive committee member. Low said he plans to focus on the health and wellness of professional truck drivers.
In other TCA convention news:
• Rocha Transportation and Bison Transport were the grand prize winners of TCA's National Fleet Safety Awards. Rocha Transportation, of Ceres, Calif., won the award for truckload companies in the small carrier division (total annual mileage of less than 25 million miles), while Bison Transport, of Winnipeg, Manitoba, won in the category for truckload companies in the large carrier division (total annual mileage of 25 million or more miles).
• In the Best Fleets to Drive For survey and contest held by TCA and CarriersEdge, Motor Carrier Service Inc. of Northwood, Ohio, was selected as the Best Fleet for Company Drivers. For the second year in a row, Paramount Freight Systems of Ft. Myers, Fla., was selected as the Best Fleet for Owner Operators.
• CCJ sister publication Truckers News and TCA named John Moeller as grand prize winner of the 2011 Company Driver of the Year contest sponsored by Cummins Inc. and Ram. Moeller has spent his entire 31-year career with Roehl Transport Inc. of Marshfield, Wis. TCA and Overdrive, another sister publication of CCJ, selected Larry Severson, leased to Dart Transit of Eagan, Minn., as the 2011 Owner-Operator of the Year.
• TCA's Past Chairmen's Award was presented posthumously to Patrick E. Quinn, co-chairman and president of U.S. Xpress Enterprises Inc. of Chattanooga, Tenn.
• Joyce Brenny was named the 2012 Influential Woman in Trucking by Navistar and the Women in Trucking Association. Brenny founded Brenny Transportation Inc. in 1996. The St. Cloud, Minn.-based company began with three employees and since has grown to a $15 million-plus company with 100 employees.