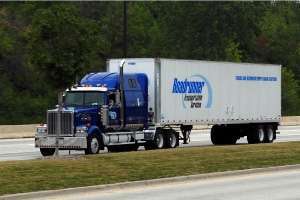 Roadrunner Transportation Systems Inc., an asset-light transportation and logistics service provider, on Wednesday, May 2, announced that total revenue for the first quarter of 2012 ended March 31 was $236.57 million compared to $171.16 million for the first quarter of 2011. Operating income was $14.64 million compared to $7.58 million. Net income was $7.93 million compared to $4.4 million.
"Strong performance across all of our business segments generated first quarter revenue growth of 38.2 percent and net revenue growth of 70.5 percent," said Mark DiBlasi, president and chief executive officer of the Cudahy, Wis.-based company. "Our operating income growth of 93.2 percent outpaced revenue growth despite the effects of higher fuel prices on revenues and operating costs."
DiBlasi said Roadrunner's first-quarter operating income represented the best quarter in the history of the company, which saw its operating ratio improve 180 basis points to 93.8 percent from 95.6 percent. The company's less-than-truckload revenues increased because of "initiatives to penetrate new customers, expand into new geographic regions, build density and enhance productivity," he said. "We expect these continued and new initiatives to improve our operating ratio as we move forward."
DiBlasi said truckload revenues benefited from 2011 acquisitions. "Organic growth in our refrigerated business was reduced by the impact of crop failures in the Northeast," he said.