Offerings from Jarco, Snap-on, Racor, Meritor and Peak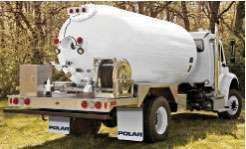 Propane bobtail
Jarco's NexGen propane bobtail features a powder-coated barrel for added paint life and standard stainless-steel piping to combat corrosion, with aluminum modular decking and fenders as options to simplify service. The unit has all-welded liquid piping, a Base Engineering radio remote-controlled shutdown system and recessed float-gauge flange and relief valve couplings.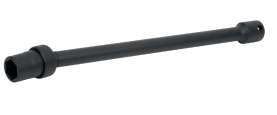 Extension sockets
Snap-on's 3/8-inch Drive 6-Point Swivel Ball Extension Sockets are designed to allow technicians to use only one tool instead of three different ones to reach areas on a vehicle where a socket and extension will not fit. The sockets are 9 inches long and are suited for removing and installing transmission bolts and starter bolts. They are available in six sizes ranging from 10 to 15 mm.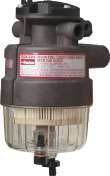 Fuel conditioning modules
Parker Hannifin's Racor Division equipped its P-Series Fuel Conditioning Modules with fuel pumps powered by DC motors for installation on diesel engine fuel injection systems. The modular fuel filters/water separators incorporate low-pressure fuel system components into a single package. P-Series assemblies are available in three sizes: for generator sets that are below grade or a long distance away from their fuel supply; for medium-duty trucks that are hard to prime; or to replace the frame rail-mounted fuel pump in recreational vehicles and marine transfer and fuel recycling applications.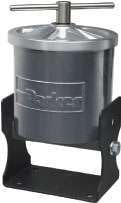 Bypass kit for light-duty pickup trucks
Parker Hannifin's Racor Division has compiled an Absolute Bypass Kit for light-duty pickup trucks. The kit comes with a 5-micron filter designed as a top load filter but can be mounted at any angle using a supplied heavy-duty mounting bracket. Oil is taken from the engine by using the fittings and billet-machined anodized components, which are included. The clean oil is returned to the crankcase by using a billet-machined anodized filler cap or drain plug adapter, both of which are supplied.
Wiper blade
Peak Automotive's Hybrid Wiper Blade, which combines the stability of a traditional framed blade with the sleek design of a beam blade, features an aerodynamic heavy-duty protective cover to keep ice and snow off and help prevent wind lift. The blades can be used on vehicles featuring both conventional and beam blade arm types.

Aftermarket clutch line
Meritor's Euclid line of 14- and 15.5-inch aftermarket clutches in standard and easy-pedal effort models are designed for both medium- and heavy-duty trucks and manufactured new with no core charge or core handling expense. The 15.5-inch clutch assemblies are available with 7-, 8-, 9- and 10-spring disc designs with torque ratings from 1,250 to 2,050 lb.-ft., while the 14-inch clutch assemblies are available with torque ratings from 620 to 1,400 lb.-ft. The clutches feature VelveTouch ceramic clutch buttons, an easy adjuster designed for fast single-motion adjustment, a cryogenic treatment process to help extend disc spring life and a sealed throw-out bearing engineered for increased lubrication intervals and longer clutch life.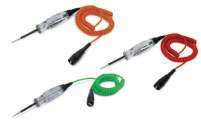 Circuit testers
Snap-on's 6V and 12V Circuit Tester Series is designed to detect power and ground, as well as find shorts and breaks. The series features Snap-on's Instinct handle and smart LED design for more brilliant light output.