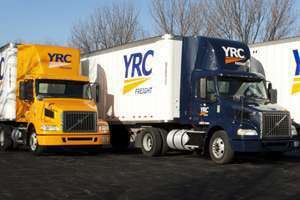 YRC Freight on Friday, June 29, announced that it voluntarily settled two class-action lawsuits alleging racial discrimination and harassment at its terminal in Chicago Ridge, Ill., which closed in 2009. YRC Freight said the related lawsuits were brought by a group of former Chicago Ridge employees and the Equal Employment Opportunity Commission.
The company said it vigorously disputed the allegations that date back to 2005 and that the settlements, which require court approval, do not constitute an admission of liability or wrongdoing by the company or any of its employees.
"We take any claim of harassment or discrimination very seriously," said Kelly Walls, senior vice president of human resources for YRC Freight. "There may be isolated instances of improper conduct in any workplace, but the allegations in these cases did not reflect the real working environment at Chicago Ridge."
The YRC Worldwide Inc. subsidiary said it had factual and legal defenses to the claims, including evidence refuting some allegations, and that many employees declined to join the Equal Employment Opportunity Commission's lawsuit. YRC Freight said it decided to settle the cases to bring the lawsuits to an end and avoid further legal fees and costs.