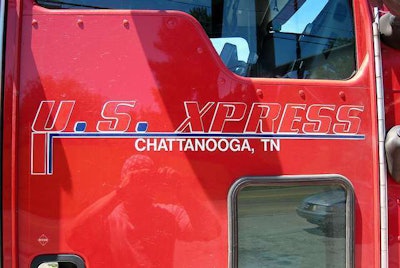 U.S. Xpress Enterprises and Canadian freight carrier Maritime-Ontario Freight Lines Ltd. (M-O) have partnered to launch a cross-border North American shipping solution. Through the partnership, each company will leverage its national network to move freight across the border and throughout each country, creating a seamless North American network covering the United States, Canada and Mexico.
The companies say their partnership comes as a response to customer demand for a one-stop direct carrier option with the geographic footprint, ease of access and capacity they need to take their freight safely across the border and to its final destination with no hassles, headaches or the need for third-party vendors.
Under terms of the agreement, M-O will carry the freight across the Canada-U.S. border crossing, and U.S. Xpress will be responsible for Mexico-U.S. Border crossings. The border crossings served through the partnership are Buffalo-Niagara and Detroit-Windsor. To ensure the security of the freight and facilities, M-O has completed the requirements and testing necessary to earn its C-TPAT certification in Canada and PIPS certification in the United States, and U.S. Xpress has been recognized as C-TPAT compliant.
"The bottom line here is that cross-border shipping is not easy, and there are not many good options available to carriers who want one point of contact," said John White, executive vice president of sales and marketing for Chattanooga, Tenn.-based U.S. Xpress. "This service brings together two like-minded high-performing companies to give shippers the convenience and peace of mind that comes from dealing with one trusted carrier who can get their goods where they need to go safely and on time, effectively erasing the border and the issues associated with crossing it."
The service has been designed to cover the widest possible range of needs and price points and will employ truckload, refrigerated, dedicated and some limited less-than-truckload options through team and solo arrangements. To take advantage of each company's rail presence, intermodal services also will be used as appropriate. U.S. Xpress and M-O believe that the retail sector will generate the greatest demand for this service, along with pharmaceuticals, grocery and manufacturing.
"While many companies on both sides of the border claim to have an international presence, the extent of their reach is limited," said Bill Henderson, Maritime-Ontario chief operating officer. "With our partnership, we will have more than just a few trucks over the border. Both companies offer best-in-class transportation solutions and are recognized premium brands in their respective countries. Needless to say, we believe this is a true game-changer for North American freight hauling."