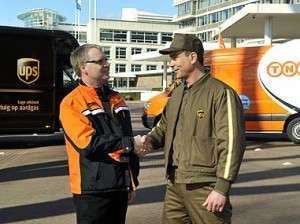 United Parcel Service on Wednesday, Sept. 5, confirmed that the offer period for its $6.51 billion acquisition of TNT Express N.V. has been extended to Nov. 9 because not all conditions for completion – in particular the condition on competition clearance – were fulfilled upon expiration the initial offer period on Aug. 31.
UPS and TNT Express also confirmed they mutually consented to a request from the European Commission to extend the review period for another 10 working days to enable the commission to fully review additional information related to the transaction. As a result, UPS and TNT Express now anticipate completion of the offer and close of the transaction in early 2013.
If and when the currently extended offer period lapses without the condition on competition clearance having been fulfilled, an exemption will be requested from the Netherlands Authority for the Financial Markets to extend the offer period again.