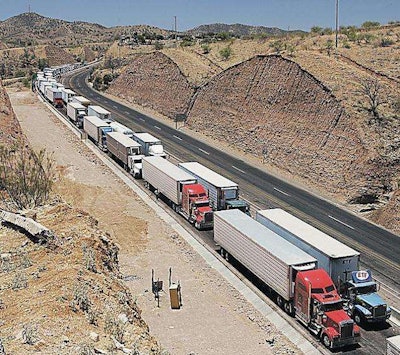 A three-judge panel from the U.S. District Court of Appeals in Washington, D.C., will hear oral arguments Dec. 6 from the Owner-Operator Independent Driver Association against the Federal Motor Carrier Safety Administration's cross-border pilot program with Mexico. The case is a consolidated case that includes the Teamsters, Public Citizen and the Sierra Club as plaintiffs, and one of the plaintiffs' main issues in the case is the program's low participation rate.
OOIDA had filed a separate case regarding the National Registry of Medical Examiners — an FMCSA rule published in April — but on Oct. 12, OOIDA asked the court to schedule time so both cases could be heard at once.
For the full report and for an update on the FMCSA's cross-border program, see CCJ sister site Overdrive's coverage here.