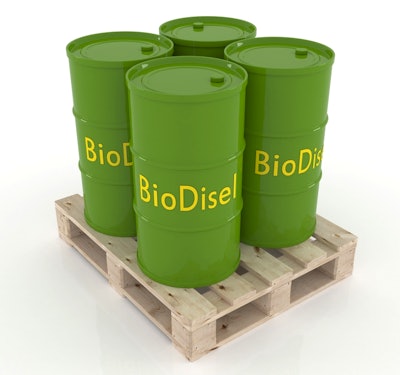 The U.S. Environmental Protection Agency mandated in September that 1.28 billion gallons of biodiesel be used in 2013, and, in response, the American Petroleum Institute filed a lawsuit Monday in the U.S. Court of Appeals in Washington, D.C., challenging the mandate.
The 1.28 billion gallons is a 28 percent increase from the 2012 requirement, API says. The group also filed a petition to the EPA asking for reconsideration of the mandate.
Bob Greco, an API director, calls the EPA's biodiesel mandate "overzealous" and "unworkable," saying it would drive up the cost of producing diesel fuel. "In its final rule, EPA admitted the costs of increasing the biodiesel volume requirement for 2013 outweighed the benefits by as much as $425 million," Greco says in API's announcement.
Lisa Jackson said in a statement in September that the 2013 mandate "is another step that strengthens America's energy security by reducing dependence on foreign oil." According to the EPA's website, biodiesel is "an alternative fuel produced form domestic, renewable resources" like vegetable oil and waste oils and that it is OK to use in any diesel engine, "more sustainable and far less polluting than conventional petroleum diesel."
According to Bloomberg, oil refiners like Exxon and ConocoPhillips must produce a certain amount of biodiesel each year, and their market share decides the amount they make. Refiners can, however, can purchase credits from biodiesel producers to comply as opposed to producing it themselves — another point of contention with the API, who says that the EPA has uncovered more than 140 million invalid renewable fuel credits that represent somewhere between 5 and 12 percent of the biodiesel market, API says.