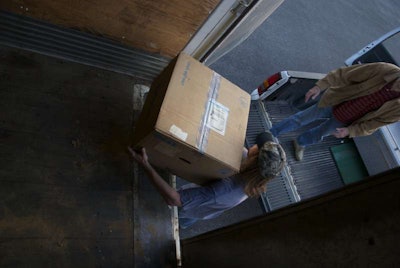 The number of cargo theft incidents in 2012 dropped slightly from 2011, down half a percent to 940 thefts, according to security service FreightWatch International, accounting for an average of 78.3 thefts a month and 2.6 per day. 2011 saw an 8.3 percent increase in the number of thefts from 2010.
Of the total, 760 were full-truckload or container thefts, the report says, and the number of electronics thefts decreased from the previous year and accounted for just 12 percent of all thefts. However, the number of deceptive pickups did rise in 2012. Deceptive pickups involve a form of identity theft in which cargo thieves broker a load in the name of an actual carrier. As the number of deceptive pickups rose, however, the number of hijackings decreased.
Violent methods, like hijacking, accounted for just 2 percent of thefts, while deceptive pickups accounted for 6.5 percent.
The report also notes an increase in metal theft — those loads are classified as high-risk shipments — and the number of thefts on loads of meat, due to the increase in meat prices in recent years. However, the average value per theft has plummeted since 2009, down from upwards of $500,000 that year to $174,298 this year.
Six states accounted for nearly 3/4 of all cargo thefts in 2012 — California, Florida, Texas, New Jersey, Georgia and Illinois, in that order.