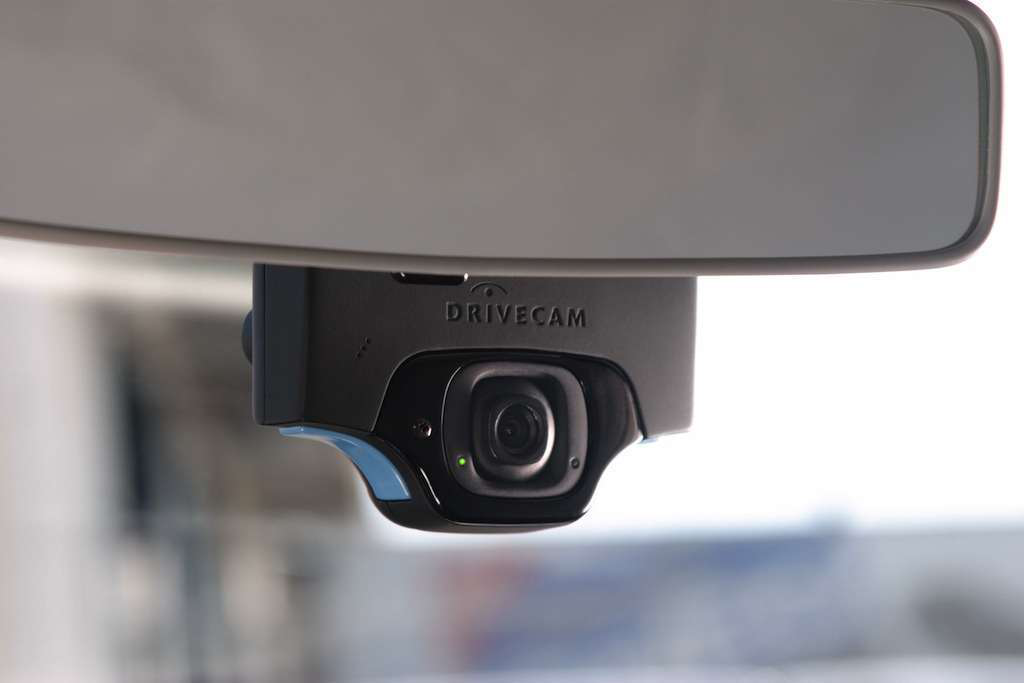 About three months ago, a driver for Cargo Transporters was approaching a delivery spot near the company's offices in Claremont, N.C. While rounding a corner, a car drifted into his lane from the opposite direction.
The truck driver moved over to the shoulder. The car continued on a deadly path. The car was lucky to clip only the truck's left bumper. It could have been much worse if the truck driver had not swerved off the road and overturned.
"The car driver told the state trooper at the scene that he was reaching for his cell phone," says John Pope, chairman of Cargo Transporters. Even without a confession, Cargo Transporters had all the evidence it needed to prove its driver was a hero.
At the Truckload Carriers Associations' annual conference in Las Vegas last month, Pope shared his company's experience with implementing DriveCam's risk management system. Cargo Transporters, which uses a number of safety technologies, began equipping its 450-truck fleet with DriveCam two years ago.
The system uses a window-mounted recording device that captures forward and cab-facing video. When a risky event such as hard braking or swerving occurs, a video clip and other event information is uploaded to DriveCam's server through a cellular modem. The event is analyzed, and results are presented through a Web portal.
Fleet managers at Cargo Transporters now have all the facts when they contact drivers to discuss safety. Managers also often use DriveCam to praise drivers for avoiding accidents. Pope said that in at least three cases, the videos have been used to get plaintiff attorneys to drop frivolous lawsuits. "We are better off knowing all the facts," he says.
During implementation, fleet managers met individually with drivers to ease their concerns about privacy. Less than 1 percent of drivers decided to part ways, he says.
Fuel for thought
Risk management systems are able to do more than identify questionable driving behaviors. SmartDrive Systems has offered a driver performance device for eight years. Its in-cab system gives drivers real-time feedback on their driving using three lights – green, yellow and red. The device has a cab-facing and road-facing camera to capture video snippets when triggered by a risky event such as hard braking, swerving or a collision.
SmartDrive recently created a fuel program that uses a mobile app for drivers' Apple or Android phones and tablets while offering management reports and dashboards for fleet managers.
The Fuel Economy mobile app uses a performance-based workflow that begins with a dashboard that shows drivers their weekly mpg performance. Next, they touch a button to see how they can improve mpg. The app shows details for what lowered their score, such as hard acceleration, excessive idling, speeding and over-revving. They can drill down further to see when and where each event occurred.
Drivers can compare their scores to peers. As their driving improves relative to their peers, they receive digital trophies, badges and rewards. Fleets can customize their cash incentives or rewards.
SmartDrive also has incorporated educational materials into the app so that drivers can watch short videos that show driving tips on how to improve performance.
While onboard computers capture a wide range of vehicle and driver performance data, video-based risk management systems can add another conclusive layer of detail and evidence. In driver safety and other critical performance areas, the ability to identify the root cause quickly and change behavior could make all the difference.