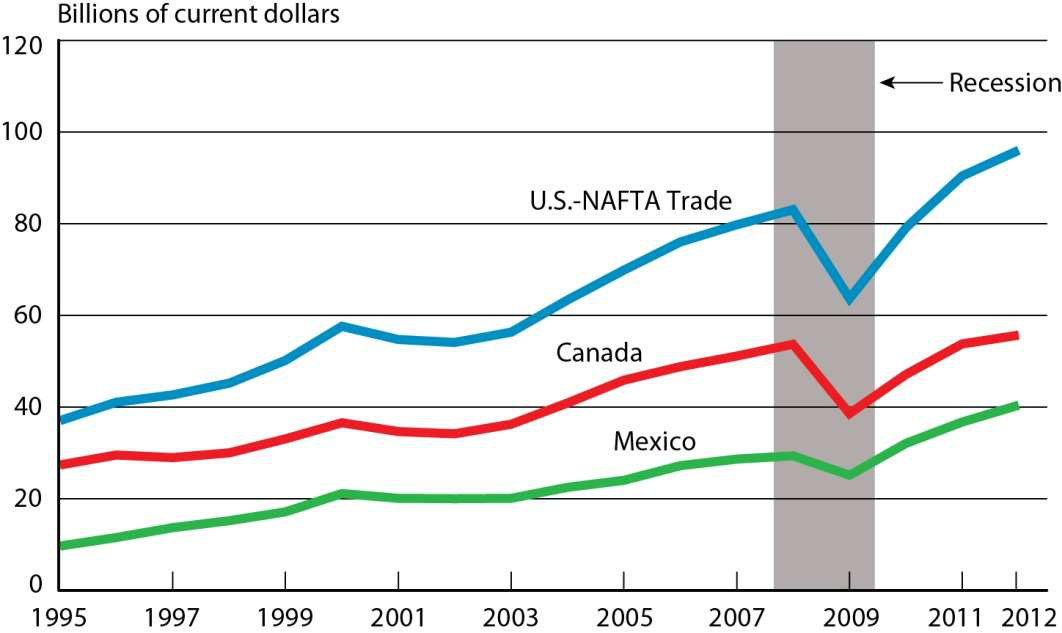 Trade using surface transportation between the U.S. and its North American Free Trade Agreement partners Canada and Mexico totaled $960 billion in 2012 — the highest amount since NAFTA went into effect in 1994.
The number also represents a 6.2 increase from 2011, according to numbers released this week by the U.S. Department of Transportation and the Bureau of Transportation Statistics.
Moreover, imports from Canada and Mexico using surface transportation increased 5.6 percent, and exports to the two countries using surface trade increased 6.9 percent.
Of the $960 billion, $665 billion worth of goods was transported via truck, while $168 billion was transported via rail. Pipeline, vessel and air make up most of the difference.
Trade between the U.S. and Mexico has increased 61 percent since 2009, after declining 14 percent from '08 to '09. In the same three-year span, trade with Canada has increased 44 percent after a 28 percent decrease in 2009 from 2008. Trade between U.S. and Mexico accounted for 42.1 percent of North American surface freight trade in 2012.