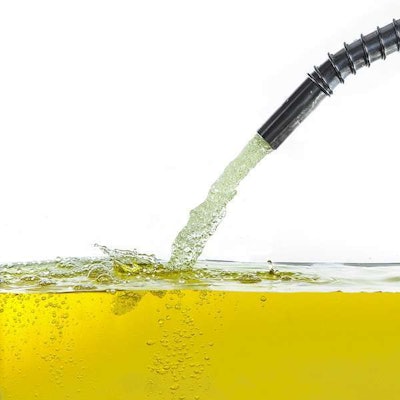 The Department of Energy is sticking to its forecast that the average price of a gallon of diesel fuel will drop this year and again next year, predicting in the most recent Short Term Energy Outlook — produced by the DOE's Energy Information Administration — that diesel fuel will average $3.94 a gallon this year, a 3-cent drop from 2012's average price.
Moreover, the EIA says the average price will drop to $3.78 cents in 2014, driven by non-OPEC supply growth, particularly in North America, says EIA, and a gradual fall in crude oil prices over the next year or so.
The EIA is forecasting an average retail price of $3.94 for the summer months — April-September — just a penny shy of last year's average.
Worldwide consumption is expected to jump by about 1 million barrels of oil per day in 2013 over 2012, with a bulk of the growth coming from China and a sliver coming from the U.S. Consumption is also predicted to shoot up again in 2014 by about 1.5 million barrels per day more than 2012's use.
After a big spike in consumption in 2010, the U.S. actually used less oil in 2011 and 2012, while worldwide consumption was up, again driven by use in China.
For more information, visit EIA.gov.