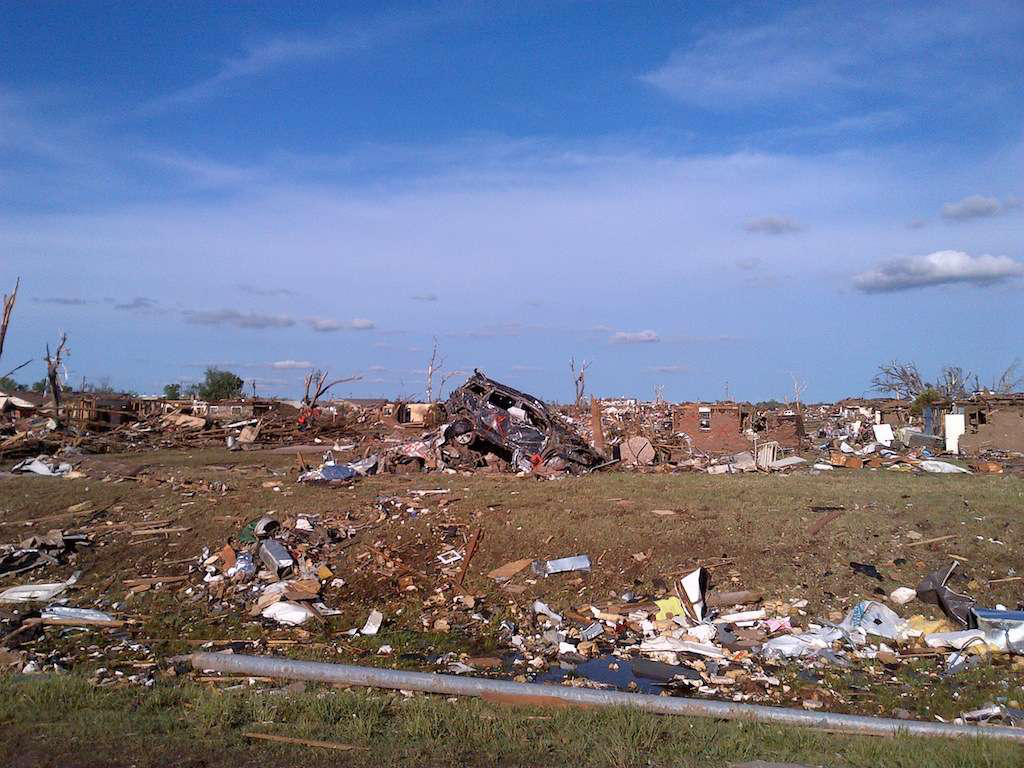 The Federal Motor Carrier Safety Administration has in response to the devastating tornadoes that struck the Oklahoma City area this week lifted hours-of-service rules for drivers carrying loads or materials part of the relief effort to the areas affected by the storms.
FMCSA says the exemption applies only to "operations providing direct assistance to the emergency relief effort," citing a rule that says the direct assistance means providing state and localities the "capabilities to save lives or property or to protect public health and safety."
The exemption ends when a driver begins to transport cargo not destined for the emergency relief effort or when a carrier dispatches a driver to a different location "to begin operations in furtherance of commerce."
Drivers operating under the declaration must have a copy of it in their possession — Click here to see a printable PDF of the document.
The exemption is set to end at 10 a.m. EDT June 5.