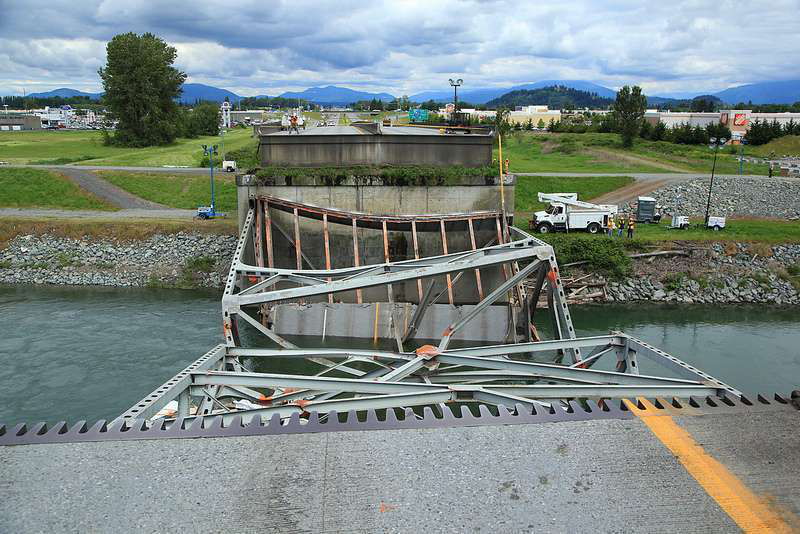 The Washington state Department of Transportation announced this week that the Interstate 5 bridge that closed last week after a portion of the bridge collapsed into the Skagit River will have a span of temporary bridge in place within the next few weeks, if no other damage is discovered on the bridge.
The replacement section will be built and then trucked to the site for installation and will serve as a way for drivers to cross the bridge while a permanent repair is sought for the bridge.
The U.S. Department of Transportation will be funding 90 percent of the rebuilding project, which is estimated to be a $15 million repair. The DOT made immediately available last week to the state $1 million in emergency funds. WDOT says rivers should still be patient with the repairs, because the permanent fix is still months away.
No one was injured in the bridge collapse, which officials say was caused by an oversized truck hitting a portion of overhead bridge support. A section of the four-lane interstate bridge, located 60 miles north of Seattle, collapsed into the water, disrupting travel in both directions.
The bridge carries an estimated 71,000 vehicles each day and is a major commercial route between Washington and Canada.  Approximately 11 percent of the vehicles are commercial trucks transporting goods between the two countries.