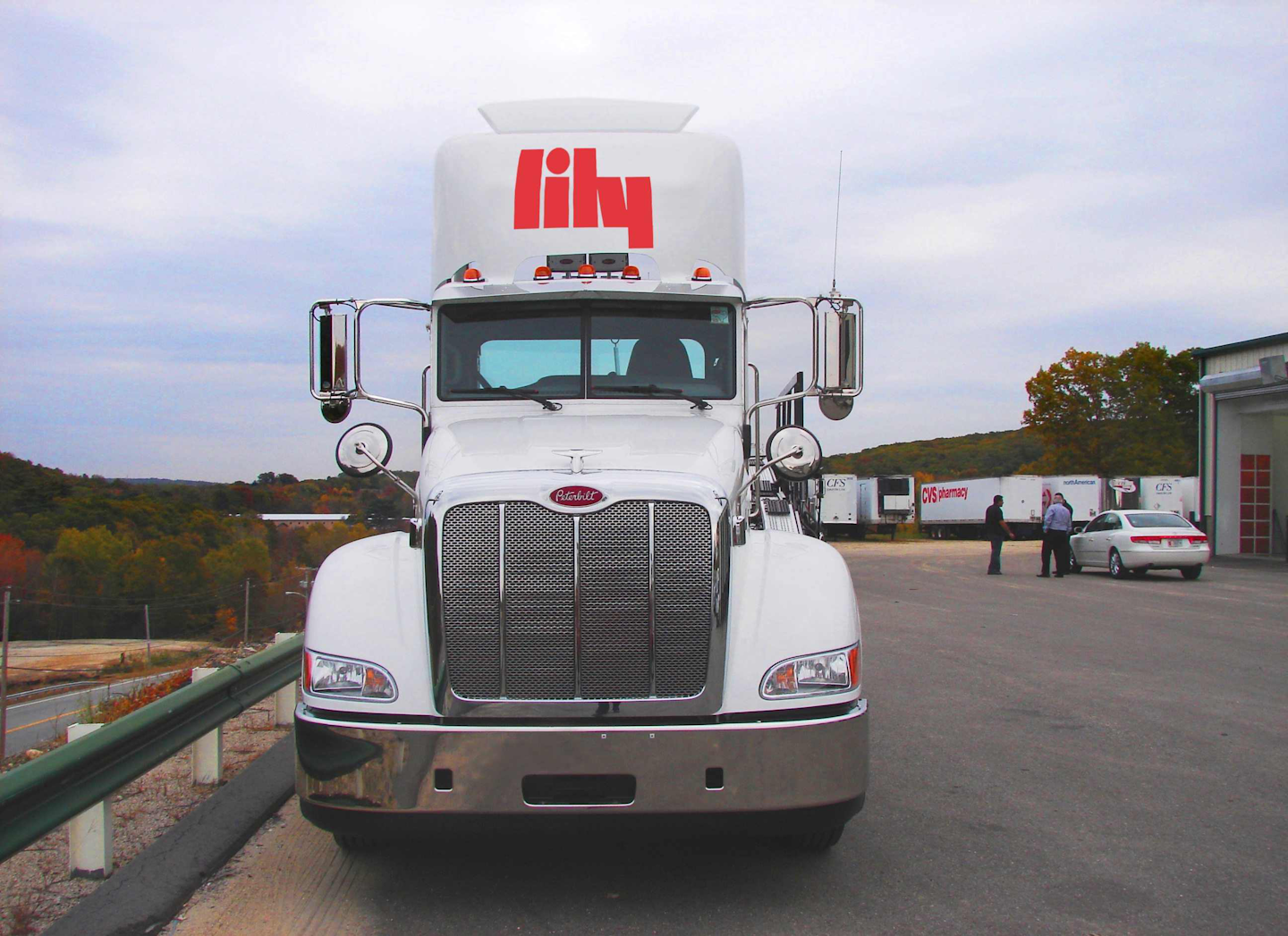 Continuous education and training are part of any profession. On the high end of the spectrum, athletes spend hours training and analyzing film for every minute of game-time action. Even jobs that seem repetitive for experienced professionals, like driving a truck, still require training to help workers avoid simple mistakes that could abruptly end their career, or worse, their life.
When Jack Poor learned about DriveCam he was intrigued by the possibilities for using the technology to enhance the driver training program at Lily Transportation.
The DriveCam system uses a window-mounted recording device that captures forward and cab-facing video. When a risky event such as hard braking or swerving occurs, a video clip and other event information is uploaded nightly to DriveCam's server through a cellular modem. The event is analyzed and results are presented to management through a Web portal.
Lily Transportation uses the Smith System and ride-along instructors to train drivers on defensive driving techniques. The program remains in place now that DriveCam is installed in its vehicles. The difference is that now fleet managers and drivers can see how effectively they apply the training when it matters most by watching actual video footage of risky events.
Lily Transportation is a dedicated private fleet with 425 power units in Needham, Mass. The fleet has been using DriveCam since early 2012. In one year of experience, the comapny has seen a reduction in safety incidents — which include anything from a scratch in the bumper to a major collision — of 30 percent.
"(DriveCam) is extremely simple to use," says Poor, vice president of safety and DOT compliance. He and other safety officers at Lily Transportation review video events from the Web portal each morning. For events that need immediate attention, drivers are called in for a face-to-face meeting when they return in the afternoon.
"People that want to do quality work are very receptive to constructive criticism," he says.
Poor says he logs into the Web portal at least every other day to ensure that his managers are following up with drivers on time that exhibit risky behaviors.
Now that the company has video evidence, managers are able to discuss very specific incidents and behaviors with drivers and leave no room for interpretation for who was at fault. A driver might otherwise claim that an accident was caused by another vehicle or in some cases by an animal.
"A deer hit is one thing, but a driver could also hit something else and say it was a deer," Poor says.
Poor has also incorporated DriveCam into monthly safety training meetings with groups of drivers by showing examples from the fleet.
"I like to say 'we're all in this together. We all look good or bad,'" he says. "I ask if anybody has got a problem with me showing film. No one's ever had a problem."
The success of using DriveCam for driver training depends on how you present the benefits of the system to drivers, he adds. Naturally, drivers want to protect their privacy; they also understand that video evidence can protect them against would-be accusers.
Poor says he tells drivers "We're not looking to hang anybody but to make you better." Watching the videos during a safety training meeting prompts drivers to talk about safety, and sometimes laugh at others' misfortunes, but it works.
"Attention to detail is what makes a difference in a good driver. The more you talk, hopefully the better they get," he adds.