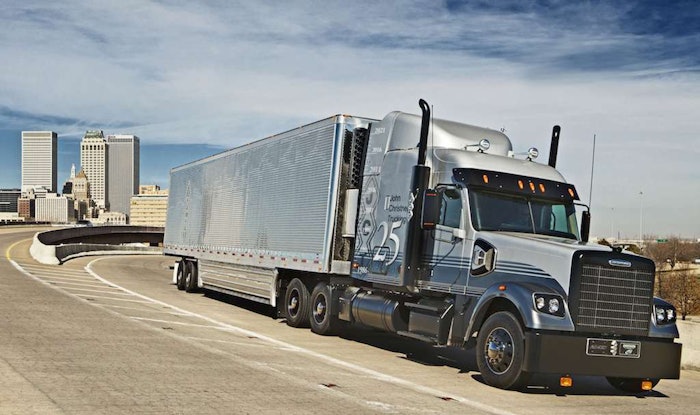 The ATA American Trends 2013 report — issued last week by the American Trucking Associations — showed that 9.4 billion tons of freight were moved by truck in 2012, comprising 68.5 percent of all domestic shipments and accounting for $642.1 billion of gross freight-related revenues, ATA says. Both numbers show growth from 2011.
ATA President and CEO Bill Graves says these numbers underline the importance of trucking to the U.S. economy. "Good data is important to good policymaking," he says. "And the data in [the report] shows a dynamic, growing industry that is the literal lifeblood of the U.S. economy.
Though freight tonnage showed that 68.5 percent of domestic shipments were made by truck, the $642.1 billion in gross revenue made up 80.7 percent of freight bills, ATA says.
ATA Chief Economist Bob Costello says trucking is leading the way to a more vibrant U.S. economy. "As the nation continues to travel the road to recovery following the Great Recession it is becoming increasingly clear that trucking is leading the way," Costello says.
Other highlights in ATA's report include:
-6.9 million people are employed in trucking-related industries
-90.5 percent of trucking companies operate 6 trucks or fewer. Only 2.8 percent of fleets operate more than 20 trucks
-Class 6-8 trucks drove 137.2 billion miles in 2011, a 4.7 percent increase from the previous year
-Trucking paid $36.5 billion in federal and state highway user fees and taxes in 2011 — a 10.3 percent increase from 2009.
Click here to purchase the report, or call 866-821-3468.