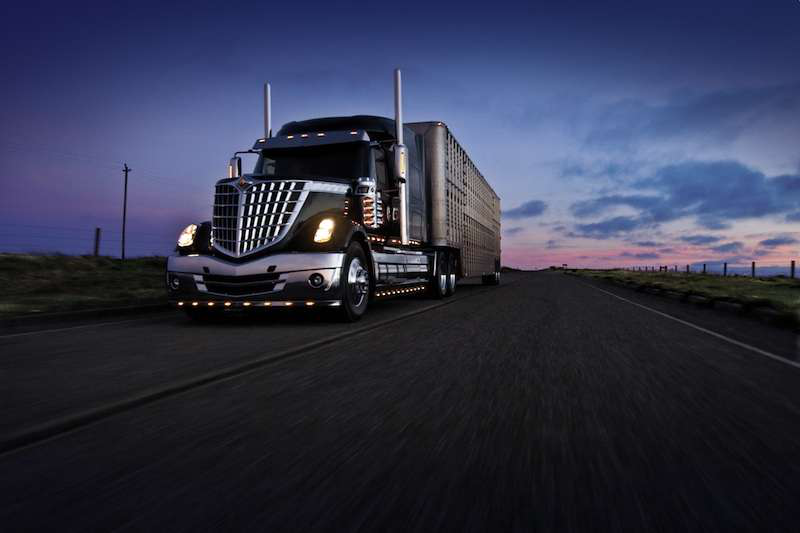 Navistar International Corp. has announced a net loss of $374 million for the second quarter of 2013. That number equates to a $4.65 loss per diluted share. In the same quarter in 2012, Navistar reported a net loss of $172 million, $2.50 a diluted share.
Navistar says the decline from 2012's second quarter is due mostly to "lower volumes," meaning they sold fewer trucks and engines, and higher pre-existing warranty adjustments — $164 million worth in the second quarter.
Manufacturing revenue was down 23 percent year-over-year, Navistar said, at $2.5 billion in quarter. The truck and engine maker says the industry as a whole has seen a 14 percent drop in demand, and that the larger loss "reflects…lower market share during the company's emissions strategy transition."
The company's truck segment recorded a $109 million loss in the quarter. Its engine segment recorded a $138 million loss, and its parts business recorded a profit of $91 million.
Some of the loss, however, was offset by stronger South American volumes, $60 million in lower selling, general and administrative expenses and a 32 percent reduction in engineering and product development costs.
Navistar President and CEO Troy Clarke said that, though the numbers are not where the company would like them to be, the company has made progress in its "turnaround plan," referencing the company's transition from an EGR-only approach to meeting emissions standards to an SCR-based approach.
"We still face some significant, yet solvable challenges, primarily in the areas of higher pre-existing warranty costs for our earlier EPA 2010 emissions level engines, as well as in rebuilding sales and restoring market share. However, we are already implementing the right leadership and business process changes to effectively address these priority issues."
The company's chief operating officer, Jack Allen, says that the company's new SCR approach shows promise for increasing sales and May sales were up 38 percent over the second quarter numbers, he said.