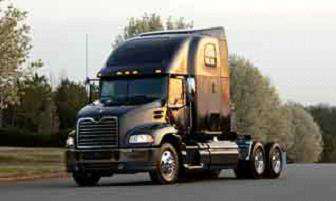 David Abney, Chief Operating Officer for UPS, went all in on natural gas Wednesday.
Speaking at the ACT Expo in Washington D.C., Abney says his company's commitment to natural gas vehicles has come an unprecedented full circle in UPS's fleet buying cycle.
"For 2014, every tractor un the U.S. for our small package business will be natural gas," he says. "It may be CNG or LNG, but it will be natural gas. We've never been able to say that before."
On the heels of a multi-billion dollar investment, UPS has emerged as a leader in putting natural gas on America's roads.
Abney says his company has invested more than $250 million since 2007 to deploy 2,700 natural gas vehicles around the world.
Since 2000, Abney says UPS drivers have logged more than 300 million miles on its natural gas powered trucks, and those brown trucks aren't stopping there.
Abney expects UPS to reach 500 million green miles in 2015 and one billion green miles by the end of 2017.
UPS employs a variety of green initiatives in its fleet, including 150 light-weight composite body trucks.
The remaining 2000-plus units run on alternative fuel, including more than 1,000 compressed natural gas (CNG) powered package cars.
Abney says the company is also experimenting with bio-diesel made from chicken fat in Louisiana.
"We use a rolling laboratory approach," he says of the company's practical testing of technology.
In April, UPS announced plans to add to its heavy-duty fleet by purchasing 700 liquid natural gas (LNG) powered tractors. The company already deploys 112 LNG trucks, the majority of which, Abney says, are Kenworth trucks with a Westport 15 liter engine.
The 700 new trucks will also include 122 spark-ignited LNG Mack units.
Abney says the company pays upwards of $100,000 more for natural gas units.
"The key to justifying it has been miles," he says.
UPS is also building nine additional natural-gas filling stations, Abney said.