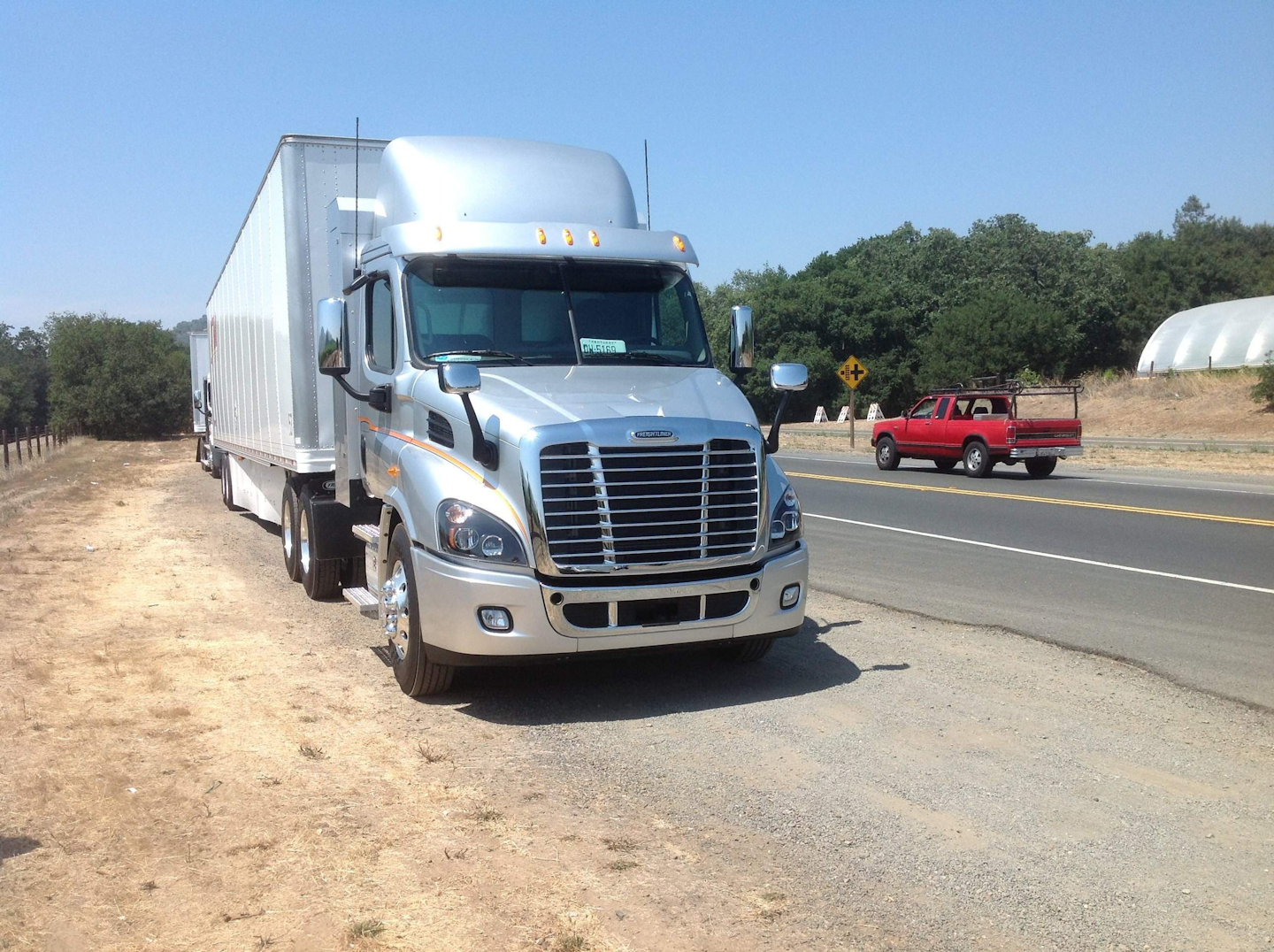 If you note a certain spring in the step of the folks at Freightliner, it's not in your imagination: 2013 is shaping up to be a banner year for the truck manufacturer in both heavy- and medium-duty markets.
At a press briefing and natural gas technology seminar in Napa Valley, California today, Mark Lampert, senior vice president, sales and marketing, revealed that so far this year, Freightliner has captured 39 percent of all Class 8 truck sales, taking, in his words, "marketshare from pretty much everybody else." A large amount of credit for the boost in sales goes to the success of the Cascadia Evolution tractor, a highly advanced aerodynamic design that Lampert says Freightliner has already sold more than 15,000 units.
The news for the company is equally good in the Medium Duty truck market, with Lampert noting that Freightliner is approaching 45 percent of all sales in Classes 5 through 7. He credits this move with a long-term plan implemented by Freightliner to become the medium duty marketshare leader, including the establishment of a dedicated — and separate — medium duty sales team and dealership structure.
And Lampert believes the good news revealed today is only the beginning for Freightliner. "This is the strongest product portfolio Freightliner has ever had," he says "And everything — from our new trucks, to our vocational products, to our new engines and transmission and rededicated dealer network — is coming together at the same time to drive this marketshare growth. The value proposition we offer today is directly addressing our customers' needs. And most importantly of all, we enjoy the full confidence of our parent company, Damiler, in Germany which is investing heavily in our customer-centric strategies.
In related news, Lampert also announced that starting immediately, brighter, safety-enhancing LED headlamps are now standard equipment on all new Cascadia and Cascadia Evolution tractors.