Transportation providers rarely lack information. In fact, the greater challenge is having too much to manage effectively. Today's advanced TMS technology pulls data in from numerous external systems. With that constant stream of information, busy executives, managers and drivers have to be able to consume it quickly.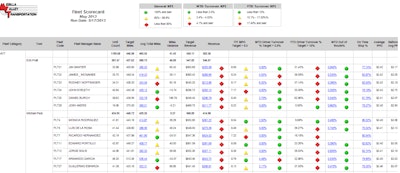 Business intelligence tools can make information — and lots of it — consumable with familiar-looking dashboards and scorecard displays tailored for each user.
Mesilla Valley Transport, a 1,200-truck dry van carrier in Las Cruces, N.M., (#78 on the CCJ Top 250) created real-time, dashboard-style reports. These are accessible to workers through its Microsoft Sharepoint webpage and daily, scheduled e-mails. Its business intelligence platform extracts data from its Innovative IES enterprise platform, PeopleNet fleet management system and other sources.
Users see a variety of KPIs on both a macro and individual level. Fleet managers, for example, have individual dashboards that show the tasks that need to be cleared from their queue like out-of-route drivers, unassigned drivers and projected late loads.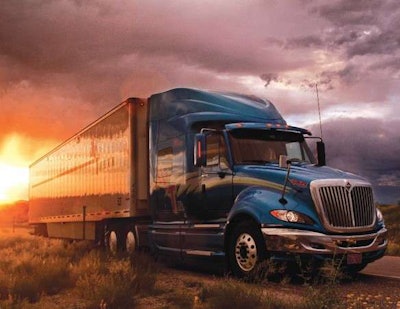 Business intelligence can extend to the driver environment as well. Enterprise software, mobile systems and business analytics have converged to make this possible.
"The power of bringing this together is real-time coaching of drivers and real-time alerts," said Brian McLaughlin, president of onboard computing and mobile communications provider PeopleNet, at the ALK Technology Summit in Princeton, N.J., last May. "When you bring together analytics with mobile applications, you end up with a much higher value."
One avenue where this convergence takes place is through a Web browser. Some mobile computing platforms offer a Web browser so that fleets can give drivers access to company portals. Drivers can also freely access these sites with personal devices.