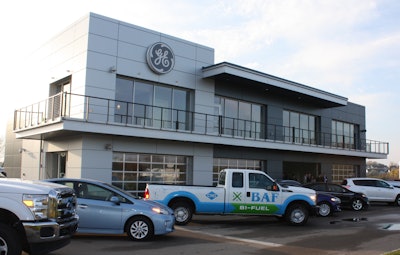 GE Capital Fleet Services and the Minnesota Department of Employment and Economic Development (DEED) hosted a special career development event on Tuesday, Nov. 21, to assist military veterans with resume preparation, job interview skills and career networking strategies.
Veterans attending the event at GE's campus in Eden Prairie, Minn., took part in workshops on resume writing, interviewing, and speed networking led by GE hiring managers and human resources experts to help participants gain skills to better compete in the job market. After the workshops ended, veterans also had the opportunity to learn about and test drive a variety of alternative fuel vehicles on the driving course of GE's Vehicle Innovation Center in Eden Prairie, where GE customers come to try out new vehicles for their fleets.
"GE is continually working with our veterans community across the country through events like this one to get our heroes into civilian jobs," said Dave Telep, human resources leader for GE Capital Fleet Services. "We're pleased to be working with the Minnesota Department of Economic Development today to help a great group of veterans position themselves for employment."
GE employs more than 10,000 veterans and has been named to the Top 100 Military Friendly Employers list every year since the inception of the list in 2003. The company runs a number of programs and partnerships that teach veterans new technical and leadership skills and help them cross to the civilian life.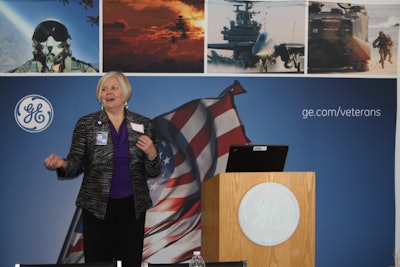 DEED provides specialized staff and employment services to help all military veterans prepare for, find, and keep a job – no matter their era of service. The agency's one-stop website provides information and resources for all Minnesota veterans who are seeking employment, including tips on how to find a job, a list of career events for veterans, employment services, and more.