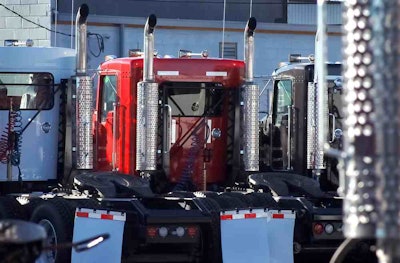 In what ACT Research is calling the "Great OK" for truck orders, preliminary data suggests Class 8 orders will be about 21,200 in November, ACT reports.
FTR reports similar numbers, showing that about 20,915 Class 8 net orders were placed in the month — a 19 percent month-over-month decline. FTR says year-over-year, however, orders were up 6 percent in the month.
This was the best November since 2010, says Don Ake, FTR's VP of commercial vehicles, but growth is still slo, he said. Orders "are not sufficient to indicate a strong beginning to 2014. Order activity was below our expectations and needs to be stronger in December to fill up Q1 build slots. The market continues to grow, but slowly. The three-month average is consistent with our 2014 forecast."
ACT's Steve Tam said "the 'Great OK' continued" in November, while Class 8 orders spiked to two-year highs in October before retreating some in November. Year-to-date, ACT reports, truck orders are up 13 percent.