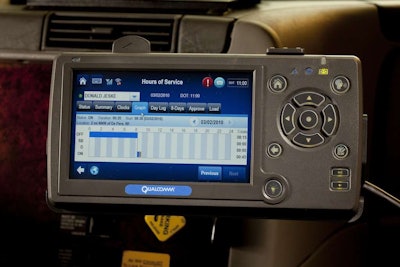 Top 10 stories of 2013: CCJ is counting down the top stories of the year based on popularity. Check back each weekday as we announce the next story in the countdown.
2. EOBR rule could come by September, says Ferro
As of December 30, no formal electronic logging device proposed rulemaking has been published. However, FMCSA Administrator Anne Ferro grabbed headlines earlier last year when she said the agency could issue a rule requiring the use of ELDs as early as September 2013.
The clock is still ticking for the Federal Motor Carrier Safety Administration to publish a supplemental notice of proposed rulemaking regarding electronic logging devices as mandated by Congress in the MAP-21 legislation. The agency published a NPRM in February 2011 that would require ELDs for hours-of-service tracking and compliance, but that was later thrown out.
What's different abut this soon-to-come proposed rule is language included that will address concerns about driver harassment that could come with the mandatory use of ELDs.
Click here to read the original story