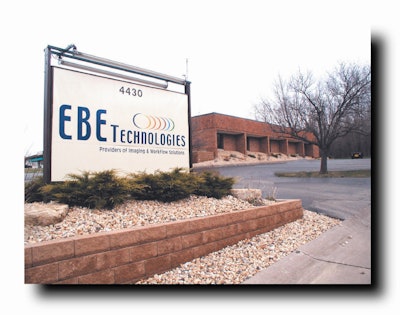 EBE Technologies, a developer of enterprise business process management applications for transportation, has posted its strongest first quarter results to date. The results are equal to 66 percent of total new sales revenue generated in fiscal year 2013, the company says.
The results represent the 14th consecutive quarter of over 20 percent growth. All divisions within the company posted a significant increase in revenue, but the Driver Services division, launched six years ago, now accounts for nearly half of EBE's total new sales revenues.
EBE credits the growth to new clients investing in applications across multiple areas of their businesses. Previously, companies would select EBE to address a specific operational area.
"Our solutions have been developed to help companies eliminate the redundant, routine and tedious operational tasks, regardless of the department, and move them toward an exception management approach," said Larry Kerr, president of EBE. "Every department has repetitive processes and our solutions take those tasks out of the hands of the operational personnel and places them in an electronic process which we refer to as an 'eWorkforce.'"
EBE says it has made significant advancements in adding Automated Decision Support (ADS) logic and response workflows within its' content management applications. The response workflows are integrated into the eWorkforce application layer which allows for completion of a specific task or to invoke the eWorkforce to begin a new task based on Automated Decision Support filters.
"The impact ADS and eWorkforce application layers are having within our client base is allowing tasks to be completed more quickly, with less workforce and greater accuracy," said Kerr.
As an example, Nu-Way Transportation in Bloomington, Ill., is using the SHIPS Recruiting software to automate most of the required steps to qualify and on-board a driver. The process previously took up to six days. Now, it is done within eight hours of the time the application was submitted by the driver. The only processes not handled by the ADS and eWorkforce application layers include pressing a key to order the background reports and reviewing the information returned on the previous employment verifications.