A DOT audit has determined that the Federal Motor Carrier Safety Administration must be more careful about its collection, management and analysis of data, or the federal trucking regulator "will be hindered in its ability to effectively implement CSA nationwide and address the key concerns of industry stakeholders."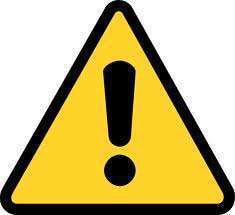 In a report issued Friday, the DOT's Office of the Inspector General gave the agency some credit for strengthened quality controls for state-reported data, but "more action is needed in key areas."
Among those key areas, the OIG determined that FMCSA has not fully implemented planned improvements to its processes for reviewing data correction requests and has taken "limited action" to address inaccurate and incomplete data reported by carriers – despite similar recommendations dating back to 2006.
Additionally, so far only 10 states have fully implemented Compliance, Safety, Accountability enforcement interventions, and FMCSA provided auditors no date when it expects to complete implementation in all states. The agency did say it expects a nation-wide release of software critical to state intervention efforts by May 2015.
The reported noted that the OIG "coordinated" with the Government Accountability Office – whose own CSA report was released in February – "to avoid duplicating work." In the earlier analysis, GAO determined that the FMCSA system to score and compare motor carrier safety records is flawed and particularly unfair to small carriers.
Throughout last year, CSA's Data Trail series by CCJ pointed out similar flaws in the data, scoring and relationship to crash risk.
"The Inspector General's report confirms what industry stakeholders, independent researchers and other government watchdogs have found: There continue to be significant flaws in the data FMCSA is using to evaluate and score carriers under CSA," American Trucking Associations Executive Vice President Dave Osiecki says. "ATA continues to support the oversight mission and safety goals of CSA, but FMCSA must acknowledge the program's many problems – and commit to addressing them."
The CSA program compares carrier safety performance, based on roadside inspection data and driver traffic violations, with the resulting carrier score calculations indicating the need for various levels of agency "intervention," ranging from letters of notification to on-site audits.
The report also said "FMCSA lacked documentation demonstrating that it followed information technology system best practices and Federal guidance" while developing and testing the Carrier Safety Measurement System, the heart of the data-driven package.
And even though FMCSA documented how carrier percentile rankings are calculated, its documentation of other important processes – such as validation and testing – is incomplete, the IG report says. For example, FMCSA lacks documentation to show that it conducted testing for four of the changes made to the system since its nationwide implementation in 2010.
In its response, FMCSA concurred with all six of report's recommendations and provided "appropriate planned actions and timeframes."
ATA expressed disappointment in the IG's report for taking FMCSA's self-assessment of its State Safety Data Quality system, which scores states' ability to upload timely and accurate data, at face value.
"ATA is disappointed that the IG didn't take a critical look at the source of literally all CSA data, state enforcement agencies. While the SSDQ indicates states are performing better than they have in the past, the IG failed to examine under what circumstances a state might obtain a 'good rating," Osiecki. "This is a critical link in CSA data quality that deserves greater attention."
The OIG recommendations include the need for FMCSA to issue updated DataQs guidance, to implement the process for deactivating USDOT numbers when carriers do not submit required census data, and to develop a comprehensive plan to fully implement CSA enforcement interventions in the remaining 41 states, along with other document management requirements.
A complete copy of the OIG report is available here.