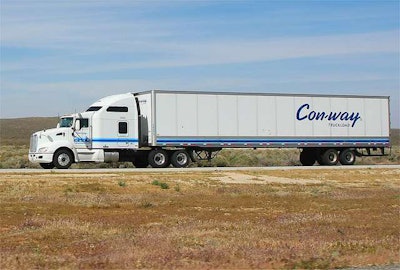 Con-way Freight (No. 4 in the CCJ Top 250) announced this week it will be implementing a general rate increase of an average 5.4 percent to all of its non-contract business, starting March 31.
The rate increase will apply to general LTL rates, minimum charges and accessorial or supplemental fees or special services associated with LTL shipments in the U.S. and Canada, the company says. It also will apply to shipments moving between the U.S. and Puerto Rico and Canada.
The rate increases will vary for each customer and each shipment due to factors like geography, lane, product classification, weight and dimensions. New rates will be available on the company's website March 31 at MyCon-way.com.