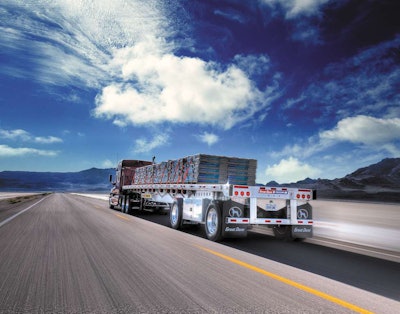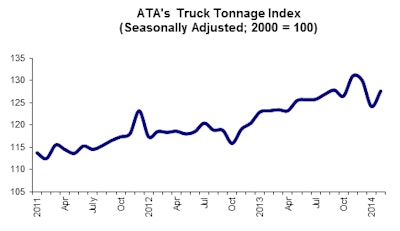 The amount of tonnage carried by the for-hire trucking industry rose 2.8 percent in February from January, jumping back after a cold and snowy January caused tonnage to dip nearly 5 percent in that month, the American Trucking Association reported this week.
ATA's monthly For-Hire Truck Tonnage Index was 127.6 in February, up from January's 124.1. The index also was up 3.6 percent from the same month last year, ATA reported, and is up 2.3 percent year-to-date.
ATA Chief Economist Bob Costello said bad weather in January played a role in the month's decline, but that overall, indicators point to a solid year for freight.
"The fundamentals for truck freight continue to look good," he said. "Several other economic indicators also snapped back in February. We have a hole to dig out of from such a bad January, but I feel like we are moving in the right direction again. I remain optimistic for 2014."
The index peaked in November 2013 before declining in December and January.
ATA calculated its index based off membership surveys.