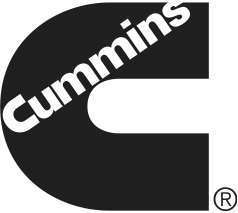 The 2014 Mid-America Truck Show is in the books. And while, by all accounts, it was a good gathering for the industry at large, frankly, there wasn't a lot of really big news coming out of Louisville last week. That's not to say there weren't important announcements made or insights gained. But, let's put it this way: We weren't calling back to the main offices here in Tuscaloosa telling them to "Stop the Presses!" so we could get the latest Big Story on the front page.
That's not a slam against Mid-America. If anything, it's a timing issue. With the Greenhouse Gas Emissions regulations looming, it's pretty clear all major OEMs have major product introductions up their sleeves. It's just too early to show their hands right now.
Except, perhaps, for Cummins Engine.
Next Monday, not two weeks after the end of the Mid-America Show, I'll be flying to Columbus, Ind., along with other industry journalists for a Cummins press conference.
To say this is highly unusual is an understatement. Cummins had a ready-made stage, fully stocked with journalists from all over the globe at its disposal just last week, less than 100 miles from its headquarters. But instead, it's spending its own money and time for a private event without any show-induced distractions.
At the very least, this could simply be an effort to not "get lost in the shuffle," an all too-common fate for companies at a big show like MATS. Or this could be A Really Big Deal.
I'm going to go ahead and tell you right now that I don't have a clue what's up – even though I've put out a few feelers here and there. But, as noted above, this is a pretty unusual move and my money is on something big – or at least something very interesting – going on in Indiana.