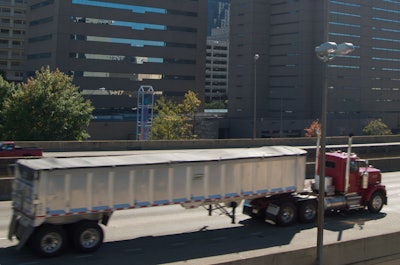 FTR's monthly Trucking Conditions Index fell in February to a reading of 7.54, a slight drop from January's reading, but the index still "reflects good news for trucking fleets," FTR says.
The lingering severity of winter weather in February likely had a large impact on the data, FTR says, and when the index is adjusted to account for weather, the index would be pushed above 10 — which would be a signal of the tightest truck market on record, FTR says.
FTR expects the index to remain in that level throughout the entire year (a positive for fleets), due to a rise in demand for freight and the drag of regulations that reduce capacity.
Jonathan Starks, Director of Transportation Analysis for FTR, said the industry is at a tipping point for capacity, as demand for freight in the coming months will continue the high truck use levels.
"Such an environment would necessitate shippers bidding up rates to maintain secure capacity during the fall shipping season," he said. "FTR continues to evaluate the freight environment and currently sees enough moderation in truck demand to get through the year without a crisis . But it would only take a relatively modest and short uptick in the industrial sector for capacity to tighten significantly further."