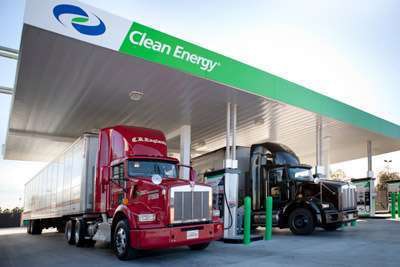 Clean Energy announced the opening of its liquefied natural gas fueling station in El Paso, Texas. The station's opening is significant for the company's America's Natural Gas Highway strategy as it effectively completes the LNG fueling infrastructure for the Interstate 10 corridor between Los Angeles and Houston. EJ Madison is the anchor customer at the new location which it will use to haul freight for Cardinal Health.
"The I-10 from LA to Houston is another link in America's goods-movement infrastructure now fueling with natural gas," says Andrew Littlefair, Clean Energy president and CEO. "One corridor at a time, our nationwide network is opening and changing how America moves."
Clean Energy also announced this week that it is opening its LNG station in West Sacramento, Calif., for Chavez Trucking, which is deploying 15 LNG-powered trucks for its aggregate hauling operation.