Ryder System announced the launch of its new "Keep It Cool" promotion in the United States and Canada. The promotion is available through September 1, 2014 and offers a free 12-month warranty, underwritten by Premium 2000+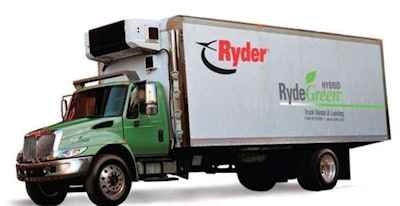 , on qualified used refrigerated trucks. The new Ryder warranty offering covers both the truck engine and the refrigeration unit.
"We designed this special warranty to give buyers added piece of mind when making a decision to purchase a used refrigerated vehicle," said Ryder Vice President of Asset Management and Vehicle Sales, Eugene Tangney. "Our customers need reliable vehicles to keep their businesses running and this promotion reinforces our commitment to provide them with the best quality, dependable used vehicles in the industry."
Used refrigerated trucks from Ryder have become a trusted option for companies that transport temperature-sensitive and perishable cargo for many years. Ryder's food and beverage industry expertise also extends beyond vehicles, to a full range of supply chain solutions that thousands of companies rely on in order to deliver great customer service, compete more effectively and focus on their core business.