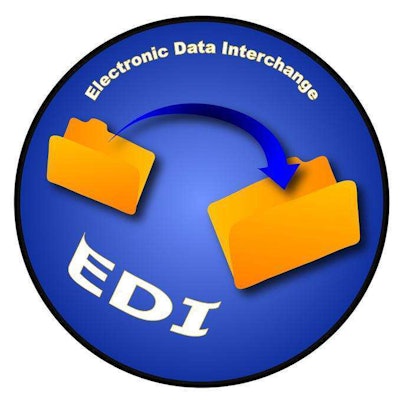 Electronic data interchange (EDI) was in its infancy when Ken Weinberg co-founded Carrier Logistics, Inc. (CLI), in 1972. The concept sounded promising to the young entrepreneur who developed a dispatch, accounting and freight management system for less-than-truckload carriers named FACTS.
Carriers would seem to have benefited from EDI. Their computers could talk to their customers' computers, rather than having to pick up the telephone and push paperwork around the office. EDI, it turned out, was not popular with carriers.
"It took 30 years or more before EDI really started to catch on," Weinberg said. "Many shippers would always make (EDI) part of the contract. Carriers would run around and figure out how to provide it, but once they got the contract, no one ever asked them for it."
Things changed in the mid-1990s when the Internet emerged to defray some costs of using EDI. Carriers were still just warming up to the technology.
EDI is now deeply entrenched in the transportation industry. Being able to exchange load tenders (204), shipment updates (214), invoices (210) and other EDI transactions is table stakes for doing a significant volume of business with any shipper, third party logistics or freight broker.
Here are three ways to keep up to date with the e-commerce needs of customers while reducing the costs of traditional EDI.
Web services
Less-than-truckload carriers, in particular, are looking for ways to increase the amount of information they exchange with customers electronically due to the sheer volume of data they have to manage.
"Traditional EDI standards don't accommodate all of the communication requirements," says Ben Wiesen, vice president of products and support for CLI. Being able to respond to rate inquiries, for example, is critical for any carrier that transports freight for a shipper with an online presence.
The FACTS system from CLI comes with a web service, also known as an application programming interface (API), that carriers can use to deliver instant pricing, delivery times, shipping options and other information directly to the e-commerce sites of their customers, Wiesen says.
Once shippers use an API from a carrier to get rate quotes, they are more likely to use other APIs to get real-time information on shipment status and other transactions that used to flow through EDI, he says.
To see how other LTL carriers are using web services and other technologies to thrive in e-commerce, click here
For a more technical dive into web services, click here
Subscription services
EDI has never lived up to its billing as a "standard" since every shipper has unique information requirements, but EDI is flexible.
As a large third party logistics provider, Transplace understands this as much as anyone. The company has to interface with both shippers and carriers through EDI to receive orders from customers and tender loads to carriers based on its optimized routing guide.
One of the value-added services it provides to shippers is to enhance the EDI process by capturing carrier performance metrics down to the shipment level. The metrics it uses to score carriers, and to determine future bid awards, include load acceptance, on-time pickup and invoice accuracy, says Matthew Menner, senior vice president of strategy for Transplace.
"We go through an extensive process to validate that carrier's calculated performance to make certain we accurately capture that," he says.
A number of technology providers offer subscription-based services designed to help carriers comply with the EDI requirements of shippers, 3pls and other trading partners in a cost-effective way.
To help carriers comply with EDI requirements in a cost-effective way, Intelek Technologies charges a flat monthly rate per trading partner, regardless of the number of EDI transaction sets and volume of data being transmitted. The flat monthly rate includes all of the initial set up and ongoing maintenance, says Terry Wood, vice president of business development.
"If you know what your EDI costs are going to be month to month it lowers the barrier to entry," he says. The subscription includes automating any secondary channels of communication with shippers such as websites and e-mail. These non-standard communications are translated into EDI and fed into the software systems of both parties.
McLeod Software offers an EDI toolset for companies that use its LoadMaster and PowerBroker transportation management systems. The company will either set up EDI internally for its customers or license the toolset for customers that wish to do it themselves.
For a more technical dive into cost-saving EDI alternatives, click here
Private networks
Another way to overcome the hurdles of using EDI is with closed transportation networks for specific business and data types. These networks come with all the functions of EDI and more.
TMW Systems created the Fuel Information Exchange (FIX) that connects carriers and suppliers in the bulk fuel hauling community. FIX enables easy data interchange between and among companies using TMW's Fuel TMS software.
McLeod Software has the Carrier-Broker Exchange (CBE), a private marketplace available only to McLeod Software customers. Its PowerBroker users can selectively post available loads to the exchange. The loads are quickly available on the order planning boards of LoadMaster users at carriers who subscribe.
The Alliance network, from Sylectus, is a protected load board that integrates with a web-based TMS system from Sylectus. This integration enables Sylectus users to gain visibility to thousands of loads and trucks, to dispatch drivers – both their own and those that belong to other Alliance members – and to track shipments within a single platform.
PCS Software offers the Express TMS for carriers and brokers. Both versions come with a secure web portal that automates communications with trading partners. With the portal, brokers can automatically tender loads and receive shipment updates and proof-of-delivery documents from carriers. Meanwhile, carriers can receive orders and publish shipment updates and invoices to their customers, among other functions.
Carriers were driven to EDI by their customers. New technologies and services not only lower the cost of meeting requirements but are making electronic commerce into a competitive edge.