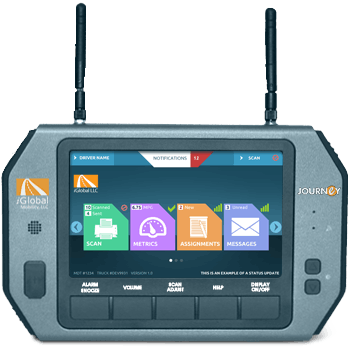 On Monday, Jan. 19, iGlobal, a provider of fleet management and in-cab scanning systems, announced that it has completed updates to its ELOG application. The updates were in response to the suspension of the 34-hour reset provision which has been in place since July, 2013, as part of the revised hours-of-service rules.
On Dec. 16, 2014, President Obama signed an appropriations bill containing an amendment to suspend enforcement of the 34-hour reset rule and revert to the pre-July 2013 version while the Federal Motor Carrier Safety Administration completes a study.
"We anticipated early on that regulations may change over time and built our software to be easily customizable," said Eric Bauer, company president. "Now that the updates are completed and have passed our stringent testing procedures, we will work with our customers to schedule the remote, wireless updates of their Journey and Edge Mobil Data Terminals," he added.
Gateway Distribution, a customer of iGlobal, appreciated the fast response to the regulation change.
"It's reassuring to have a partner that is always working to make sure you fleet stays in compliance with the ever changing regulations," said Willy Jennings, director of safety. "Their team has done a great job in getting these updates completed in just a few weeks, with the holidays included."