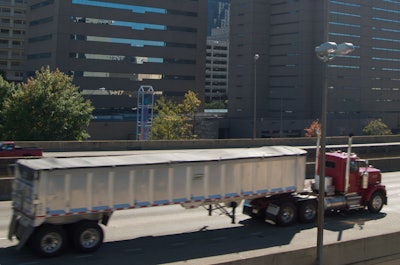 Independent Senator Bernie Sanders (Vt.) has filed a transportation bill that would appropriate $1 trillion to infrastructure spending over the next five years, according to a report published Tuesday on The Hill.
The bill could be the first highway bill to the table as lawmakers face a May 31 expiration date of the current stopgap measure passed last year. Sanders' bill would encompass more than just highway spending, but it seemingly would function as a de-facto surface transportation reauthorization bill, too.
Senators Rand Paul (R-Ky.) and Barbara Boxer (D-Calif.) announced last week they would soon produce a highway funding bill, too.
ATA this week — in conjunction with the Chamber of Commerce and AAA — called on Congress to increase fuel taxes, calling U.S. roadways "crumbling" and in need of Congressional support. The user-pays system of a fuel tax is the fairest and most common sense way to bring in more revenue for U.S. roadways, ATA says.
Sanders announced his bill via an op-ed published Tuesday by The Hill, but he did not give specifics on how the bill would be funded, and he did not mention a fuel tax increase.
He did, however, echo ATA's sentiment of the necessity of such a bill. "For many years we have underfunded the maintenance of our nation's physical infrastructure. That has to change. It is time to rebuild America," he wrote in his op-ed, titled "Let's Rebuild America". "A $1 trillion investment to modernize our country's physical infrastructure would not just rebuild our country but create and maintain 13 million good-paying jobs that our economy desperately needs.