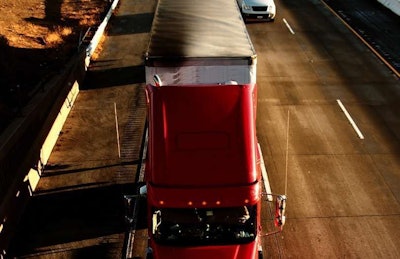 The FMCSA committee tasked with producing an entry-level driver training rule concluded its first meetings in Washington, D.C., last week, where committee members discussed broad topics needing consideration and resolution before a rule can be produced.
One key question it sought an answer to: What is an entry-level driver?
Past FMCSA rules have covered both post-CDL and pre-CDL entry-level drivers, but the topic saw much discussion by the 26-member Entry Level Driver Training Advisory Committee last week.
Most ELDTAC members favored looking at pre-CDL training as a onetime certification, to be valid in perpetuity, rather than something that would be required with every change in the CDL status. All current CDL drivers would be grandfathered in and would not require any new training absent an added endorsement.
The committee ultimately landed on language defining an entry-level driver as one "who applies for a CDL for the first time," with the caveat that specialized training would be required for those drivers testing for hazardous material, passenger and school bus endorsements.
Committee member owner-operator Bryan Spoon also questioned the potential requirement that driver training include paying and attending a formal school, even if an indirect result of the rulemaking.
"There will be no more learning it from family tradition? Or you're taking the individual father/son operation out of the mix?" he asked. "Everything up here says there's some kind of school or organization involved."
He went on to say he worried that such a rule would only "turn [driver training] into even more of a business."
Committee member David Heller, director of policy and safety for the Truckload Carriers Association, said the committee would need to produce a definition for "school," so as to include informal but effective training approaches.
CCJ sister site Overdrive has more in-depth write-ups on the committee's meetings. Click here to read its story on the committees discussion.
The ELDTAC will meet five more times in the next three months, and it has a June 15 deadline to produce a report for FMCSA outlining the terms of an entry-level driver training rule proposal.
FMCSA's Steven Smith, part of the agency's analysis, research and technology office, told the committee during the meeting that the agency expects to complete an Entry Level Driver Training survey in 2016. Click here to read Overdrive's coverage of the survey discussion from last week's meeting.