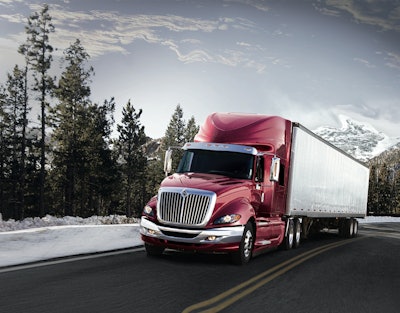 Navistar International Corporation reported March 3 a $42 million net loss for the first quarter of the 2015 fiscal year — big gains from the company's $248 million loss in 2014's first quarter and its $619 million net loss for the 2014 fiscal year.
It also reported revenues of $2.4 billion in the quarter, up $213 from 2014's first quarter.
The company slowly has been crawling its way back financially in recent years after its failed attempt at using EGR alone to meet 2010 federal emissions standards and the subsequent warranty claims experienced in doing so.
It saw a $3 billion net loss in the 2012 fiscal year and a roughly $1 billion loss in 2013.
2015's numbers, says Navistar president and CEO Troy Clarke, show the company's forward trajectory.
"Our first quarter results reflect our continued momentum and on-going progress in improving the fundamentals of our business," Clarke said. "In the first quarter, we once again increased our production, chargeouts and order backlog. Our improved product quality is driving reduced warranty spend and we continue to lower our breakeven point."
Class 6-8 truck sales largely contributed to the revenue boost, Navistar says, as orders in those markets grew by 17 percent in the quarter.
Class 8 sales grew by 7 percent, Navistar says, but its truck segment as a whole lost $18 million in the quarter, as warranty claims on its 2012 and earlier engines, though tapered, still linger.
Its parts segment saw a $145 million profit in the quarter, while its financial service segment grew turned a $24 million profit.