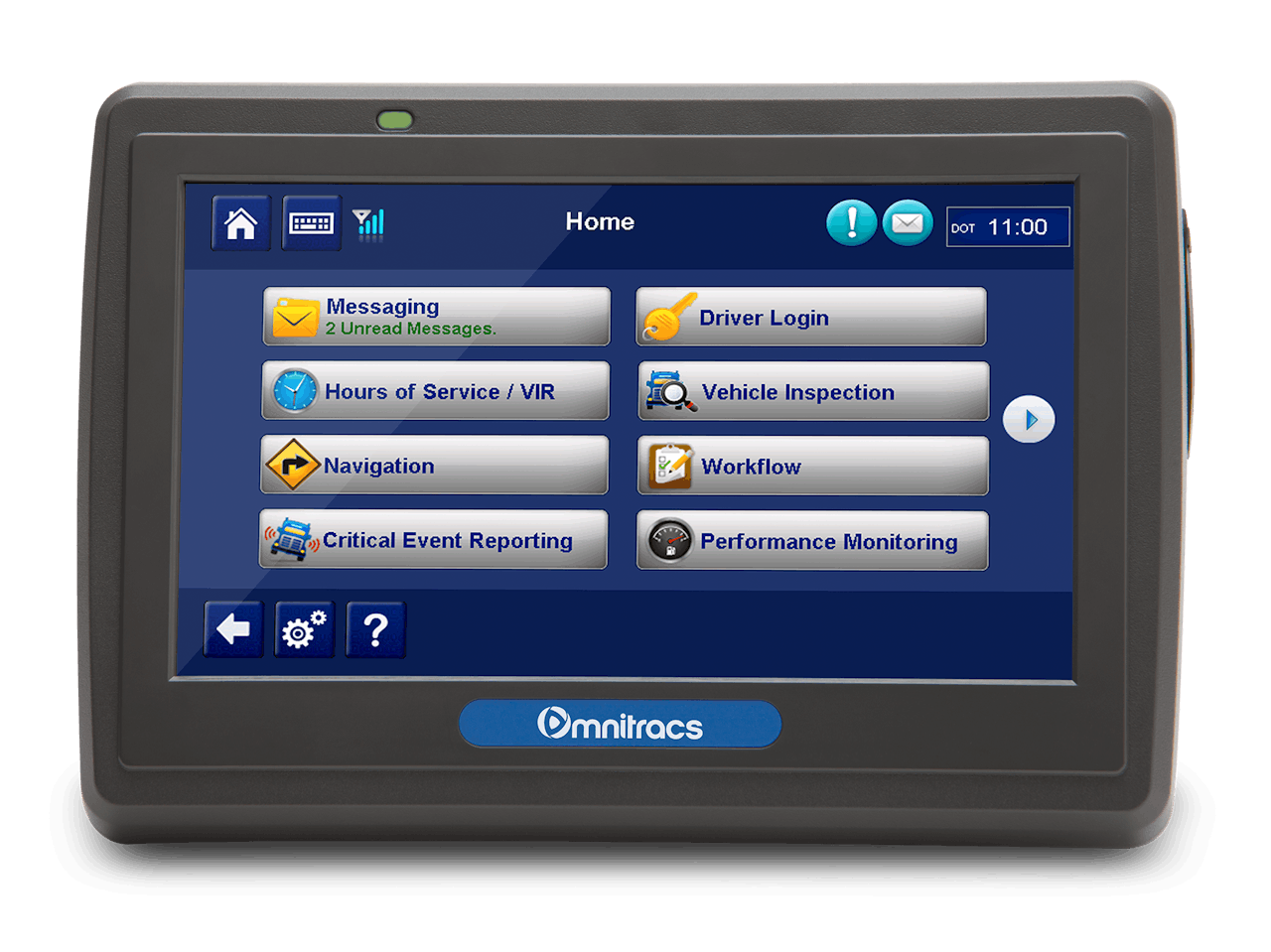 During the 77th Annual Truckload Carriers Association Convention in Orlando, Omnitracs announced that Interstate Distributor (No. 72 in the CCJ Top 250) is now using its Mobile Computing Platforms — both MCP50s and MCP110s — across its fleet of 1,500 trucks to deliver a suite of applications to support its safety and compliance goals and ensure regulatory compliance and productivity fleetwide.
Omnitracs' MCP50 and its applications, including Hours of Service (HOS), enable two-way information exchange between drivers and the back office, while also helping to improve regulatory compliance and support overall safety. The MCP110 delivers additional applications to help fleets increase productivity and loaded miles, reduce driver distraction, and simplify compliance while improving customer service.
"The advanced capabilities of the MCP50 and MCP110 will help us meet our unique operational needs, providing greater visibility into the performance of our drivers and compliance with FMCSA regulations, while also ensuring the best possible shipping experience for our customers," said Marc Rogers, president and CEO of Interstate Distributor.
Also at the TCA convention, Omnitracs announced that Pride Transport (No. 225 in the CCJ Top 250), Inc. has implemented Omnitracs Analytics' Driver Retention Model across its entire fleet of 400 power units to reduce turnover and enhance driver safety. The Salt Lake City-based refrigerated and flatbed carrier has reduced its driver turnover rate to 85 percent and reported a return on investment of 714 percent within the first six months of implementation.
Omnitracs Analytics' Driver Retention Model analyzes a fleet's historical data and identifies patterns and/or changes in driver behavior that correlate with voluntary terminations likely to occur in the near future. This enables fleets to better identify drivers that are most likely to leave the company voluntarily and follow the recommended coaching plans to mitigate their risks.
"At Pride Transport, we pride ourselves on being a leading innovator in the transportation space and are always seeking new tools to helps us improve our operating effectiveness," said Jay England, CEO of Pride Transport.
"We were experiencing high turnover rates but couldn't pinpoint the exact reason behind it, due to the lack of technology in this area. We sought a solution that would help us retain drivers, while also improving safety of the fleet. After consulting with several like-minded fleets, we selected Omnitracs Analytics' Driver Retention Model… this technology has been instrumental in helping us reduce driver turnover and will continue to be a big part of our retention program."
"The results Pride Transport has experienced after deploying our Driver Retention Model validate how critical predictive analytics technology is to a fleet's operations," said Dean Croke, vice president of Omnitracs Analytics. "We are proud to have been selected by Pride Transport, a leading fleet in the refrigerated space, and look forward to supporting them in their ongoing efforts to reduce driver turnover and boost efficiency and profitability fleetwide."