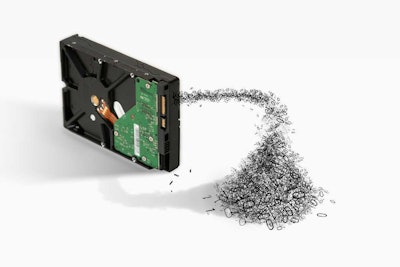 Failure to regularly manage the electronic control module data on your trucks could lead to situations that put trucking companies at a distinct disadvantage in defending themselves in post-crash lawsuits, according to attorney Rob Moseley, who spoke at an annual meeting of the Truckload Carriers Association's in Charlotte in early May.
"From my standpoint, I'm seeing everything post-crash," he says. "If I see 400,000 miles of history on your ECM download – that's not good. Let's have a process of downloading this regularly and not waiting until there's a wreck."
With such a history at the disposal of plaintiff's attorneys, there can be a lot to cherry-pick. Truck electronic control modules to varying degrees will show things like maximum speeds, fuel efficiency, "hard stop data, last stop data," says Moseley.
With regard to last-stop data, attorneys and carriers still deal with the issue of that last stop data being erased "when we recrank the engine," Moseley says. "Be careful on the scene of an accident. It's worth paying a tow bill to avoid erasing that data."
Do the research and know what your engine's data storage parameters and capabilities are.
Regarding maximum speeds recorded in ECMs, Moseley notes he's seen "maximum speeds at over 100 mph. I don't want to see that" from a trucker whose owner he needs to defend.
After an accident, keep such data "through the statute of limitations or when the case is finally finished," Moseley advises.
Such thinking pertains also to location and other data pertinent to the business from cell phones, GPS devices, in-cab video cameras, telematics systems with in-cab messaging and the like. With electronic logging systems, as with paper logs, you're required to keep a prior six months' worth of records on hand for an auditor. If you're a small fleet employing drivers, if any data is showing you the driver doing good things (making on-highway saves, increasing fuel-efficiency, etc.) document those in the driver's employee file. "That's going to look a lot better when there's been an accident," Moseley notes. "Paper their file with good stuff when you see it happening."
Also document whatever action is taken as a response to data that suggests a pattern that requires a corrective response. "In driver log audits after an accident," Moseley says, "I often see violation after violation, but I don't always see a documentation of somebody talking to the driver about his logs. Some will say it happened, but it's not recorded. We have to record not only the data but also our reaction to that, which may be more important than anything. What did we do," as a trucking company owner, "to respond to that data?"