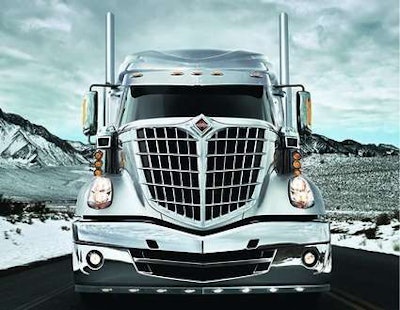 General Motors exited its 2009 bankruptcy without a medium duty commercial truck segment and was greeted by a country stifled by recession, but all indications are the Detroit behemoth is set to come roaring back.
Earlier this month the company announced a partnership with Isuzu, an arrangement under which GM will rebrand Isuzu's N-Series trucks and sell them at Chevrolet dealerships nationwide.
First reported by Forbes Tuesday, unnamed sources indicate GM is poised to reach a similar arrangement with Navistar International, who would manufacture Class 4 – 6 trucks for GM.
A spokesperson for Navistar says the company has made no announcements and has no information to share. Messages to GM were not returned.
Such an arrangement would not be unfamiliar territory to Navistar. Last year Ford formally broke off its relationship of more than a decade with Navistar. Under the Blue Diamond venture, Navistar built medium-duty trucks that were sold at Ford's commercial-truck dealerships. Navistar (along with Cummins and Allison) was left behind when Ford elected to integrate its powertrain and bring manufacturing in-house beginning with the 2016 model year.
A partnership with Navistar would allow GM to re-enter the segment just as the first generation of Ford-built F-650/750s are hitting the market, while also unlocking GM's commercial truck dealership network to Navistar just as Ford emerges as a player in the segment.
CEO Troy Clarke, during Navistar's earnings call earlier this month, said the company is currently riding a wave of medium-duty truck replacement cycles.
"And the good news is we are seeing growth in this important segment in 2015 due to increase in business investment and extension in the housing market," he says.
Clarke says he believes these conditions will remain favorable and forecasts North American sales of Class 6 through 8, including buses, in the range of 350,000 to 380,000 units this year. Navistar is also gaining medium-duty marketshare quickly, jumping six percentage points in the second quarter of 2015 from the first quarter.