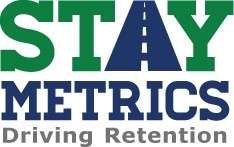 Stay Metrics, a firm that specializes in driver retention, and new customer C&K Trucking announced the first wave of results from using the online driver rewards, recognition and engagement platform that Stay Metrics administers for clients in the transportation industry.
Within the first three months, C&K Trucking saw its already low turnover rate decrease by 11 percent, measured on an annualized basis, compared to the same period in 2014. With improved retention of drivers, C&K Trucking has been able to increase its fleet size by 12 percent since February.
"We believe one of the key reasons for the immediate results is that our platform is a match for carriers that have a culture of respect, care and consideration for drivers," said Tim Hindes, chief executive officer of Stay Metrics. "After spending time with the management team of C&K Trucking and attending their driver meetings, one quickly realizes that this culture is their DNA; it's who they are."
Chicago-based C&K Trucking is an intermodal provider that serves customers in the East Coast, Midwest, Dallas and Memphis markets from 13 terminal locations with a large fleet comprised primarily of owner operators.
C&K Trucking has tailored its driver rewards and recognition around safety. Drivers login daily to the rewards site to take safety quizzes, view company news and announcements, complete online safety training, monitor the leaderboard, and more. The company awards points to drivers monthly and quarterly in 10 categories. Drivers redeem the points online from a catalogue with thousands of items ranging from household electronics to vacation packages.
"We wanted a program to reward our drivers and give positive reinforcement for good behavior," says Michael Burton, president and chief executive officer of C&K Trucking. "This platform fits well with this strategy and I like what it has enabled us to do."
As part of its subscription-based service, Stay Metrics provides clients with ongoing research from data it collects through driver surveys and exit interviews as a neutral third party. C&K Trucking uses the research to proactively address issues that impact retention. For example, it recently identified that some drivers did not completely understand its pay package. Management immediately reached out to those drivers to provide information, Burton said.
"We don't want to lose guys," he added. "I'm very happy with the platform. It is very user friendly, the pricing structure is straightforward, the customer service has been great, and the reception among drivers has been positive."