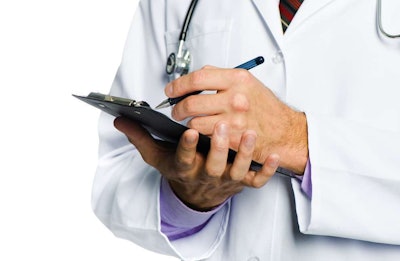 Stay Metrics announced the addition of a Health & Wellness Training module to the Driver Engagement Platform its motor carrier clients use to increase retention, identify root causes of turnover, and build driver-focused cultures.
Every day the trucking industry loses more of its most valuable resource, experienced drivers, to health problems like diabetes and high blood pressure which not only prevent them from passing DOT physicals but enjoying a higher quality of life.
Stay Metrics has partnered with experts in adult learning, Mopi16, to develop a series of training modules to provide drivers with a basic education on healthy lifestyle choices that deliver immediate benefits. The two companies have neighboring offices in the Innovation Park at Notre Dame where Stay Metrics was founded and launched.

Each new training module, called an "eNugget" (a registered trademark of Mopi16), is an engaging, self-directed learning experience that incorporates gaming, animation, rewards, feedback and assessment of learning outcomes. The multimedia content is accessible on all devices, including smartphones and tablets, to drivers that login to the online rewards and recognition portal that Stay Metrics administers for clients.
Health & Wellness follows the successful debut of Safety Training modules to the Stay Metrics platform, which drivers have given an overall rating of 4.3 on a scale of 5.
"Our research repeatedly shows that drivers who login regularly and engage with our online rewards portal are much more likely to stay with their carriers," said Tim Hindes, chief executive officer of Stay Metrics. "Training is an effective way to increase driver engagement that adds value to our clients and improves the industry as a whole."
The Stay Metrics Health & Wellness training will launch in beta in July and be available for all clients by September 1, 2015.
"Driver health is a critical topic for our industry," said Tom Grojean, Jr., chief executive officer of Hirschbach Motor Lines, an 850-truck refrigerated carrier based in East Dubuque, Ill., and early beta participant. "Hirschbach is committed to providing as much help and support as possible to educate our drivers on the importance of being healthy and how to achieve desired results. The Stay Metrics Health & Wellness module is a great way to do that."