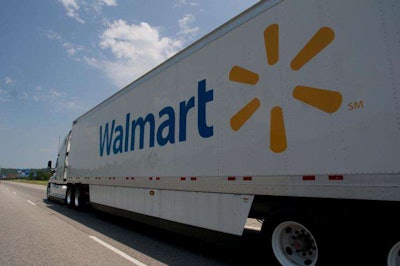 Dating back to 1848 when a carpenter discovered gold in a stream in the Sierra Nevada Mountains, California has been a land of opportunity for generations of Americans. The Gold Rush gave way to oil prospecting, followed by the birth of the movie industry, aerospace corporations, Silicon Valley and dot-com entrepreneurs. For more than 160 years, the Golden State has reinvented itself time and time again and opened its arms wide to all comers.
When it comes to the trucking industry, however, California may as well have built a fence along its borders. In recent years, the state has legislated, regulated and ruled its way to become the Union's least-friendly state for fleets. The California Air Resources Board has enacted a number of barriers of entry for truckers, from specific diesel formulations and engine-idling restrictions to the controversial Truck & Bus Regulation that phases out older trucks in an effort to reduce oxides of nitrogen and diesel particular matter emissions.
Last month, running a trucking operation in California became even more difficult when a federal court concluded in a lawsuit vs. Walmart that truck drivers must be paid at least minimum wage for all time worked. According to Senior District Judge Susan Illston, the retail giant's per-mile and discretionary pay for work such as inspections and paperwork did not comply with the state's minimum wage law requirements.
"Under California law, the drivers must be paid for all of the time that they were subject to [Walmart]'s control," Illston wrote in her conclusion, adding that while the retailer exercised control over drivers during federally mandated rest periods, its $42 allocation to drivers per layover averages out to less than paying minimum wage.
In a rebuttal, Walmart argued that drivers are compensated by some duties under specific activity codes. It said that a lack of an activity code for each code component is the same as paying a housekeeper for each house cleaned and that nothing in the Labor Code requires a separate "pay code" for each act that goes into cleaning the house.
"There has been no finding that any Walmart driver has not been paid minimum wage for each hour worked," said Walmart spokesman Randy Hargrove. "We intend to continue to defend the company against the claim," adding that 90 percent of Walmart drivers have been with the company for more than 10 years and earn between $80,000 and $100,000 annually.
That compensation makes Walmart one of the highest-paying companies in the industry for drivers, roughly 40 percent higher than many for-hire carrier pay rates. If earning $100,000 annually isn't enough for some drivers, then this industry faces a bigger battle than most realize.
The bottom line for Walmart? The Arkansas-based company could be facing $100 million in back pay for the driver plaintiffs as a result of the court ruling.
The bottom line for the rest of the trucking industry? The way you do business in the state of California soon may be changing again – and once again, it's bad for business.