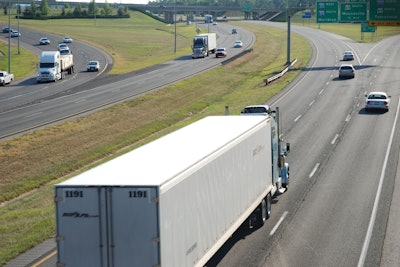 The U.S. House on Monday offered its second short-term highway funding patch this month, and plans to pass the legislation Wednesday and then leave town for five weeks, forcing the Senate to forego its attempt to pass a long-term highway bill before Congress' August recess.
The Senate would instead, with the House in recess and the Highway Trust Fund set to run broke this Friday, have just one option to ward off insolvency of the country's roads fund: Pass the House's short-term measure before it recesses, too.
The funding patch would extend current funding levels until Oct. 31, 2015, and give lawmakers more time to pass a longer-term bill. This is, however, the third short-term funding patch since the two-year MAP-21 highway act expired last June.
The Senate last week attempted to expedite the passage of a six-year highway funding bill dubbed the DRIVE Act, which carries with it an expansive regulatory reform package that would remove CSA scores from public view, set up a pilot program for under-21 CDL holders to drive interstate and allow carriers to drug test drivers via hair sample rather than urine sample.
The House, however, passed earlier this month a five-month extension of highway funding levels, with House leadership saying it would not take up the Senate's bill before the annual recess.
The three-month extension is, in a way, a compromise on the House's part, giving the lower chamber more time to work out a long-term deal and the Senate the opportunity to press the DRIVE Act in the face of a potential Oct. 31 deadline.
The Senate still could vote this week on the long-term bill, but if the House recesses Wednesday without passing it too, the Senate would then have to pass one of the short-term bills to prevent the Highway Trust Fund from running out of money.