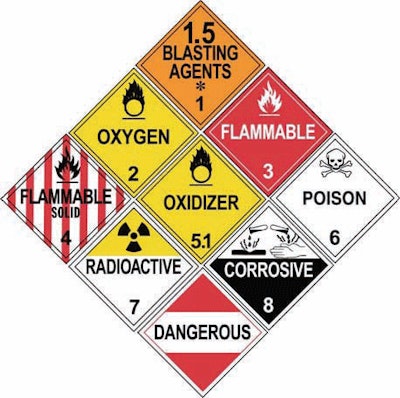 The American Trucking Associations was granted an exemption request it made in May that would grant haulers of hazardous materials an exemption from the 30-minute break required by FMCSA hours-of-service regulations.
The exemption will apply to motor carriers and their drivers that transport certain hazmat loads that require security plans, which normally require a driver to "attend" to the cargo while the truck is stopped. This is considered an on-duty activity.
Exempt drivers may now count their on-duty attendance of the hazmat cargo toward the required 30-minute break as long as they perform no other on-duty activities during this time.
The exemption will be effective for two years through Aug. 21, 2017.