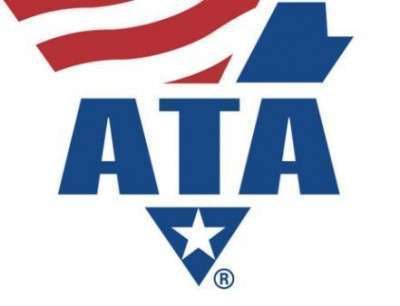 Wal-Mart Transportation driver James Hylan Grise was presented the National Driver of the Year Award by the American Trucking Associations on Nov. 4.
Grise began his truck driving career more than 42 years ago, and since then, he's logged more than 4.25 million accident-free miles.
"Hylan has had an exceptional career as a professional truck driver with zero accidents during his 42 year career. That's truly a remarkable accomplishment," said ATA President and CEO Bill Graves. "The trucking industry relies on drivers like James Hylan to drive each day with a safety-first mindset and his commitment to safety and professionalism deserves praise."
Grise has participated in the Kentucky Driving Championships 11 times, winning the speeler division and qualifying for the National Truck Driving Championships in 2005, 2011 and 2012. In 2014, he assisted Kentucky's champions in preparing and practicing for the national championships.
"It's important for Americans to know about professional truck drivers, like James Hylan, who make the daily decision to deliver important goods to communities in the safest and most efficient way possible," said Jamie Fiepke, President and CEO of Kentucky Motor Transport Association.
Wal-Mart recently sponsored several courses Grise used to further his skills as a truck driver, including courses on distracted driving, defensive driving, injury prevention and recognizing drug and alcohol abuse. He participates in the Wal-Mart Heart Program that helps children and adults with chronic medical conditions or special needs.
In 1994, Grise received the RoadStar Award from Landstar Transportation. Along with his career achievements, Grise also dedicates time on Sundays to Union Missionary Baptist Church in Morgantown, Ky., where he serves as the assistant Sunday school teacher.