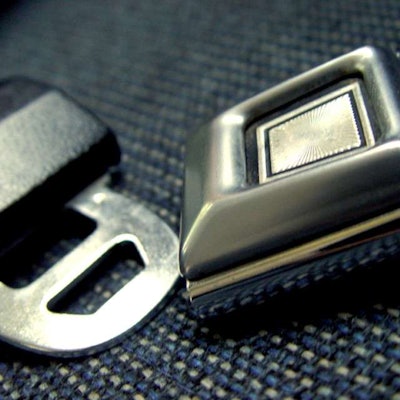 The Federal Motor Carrier Safety Administration is proposing to require passengers in property-carrying commercial motor vehicles to use seat belts on public roads.
In the Notice of Proposed Rulemaking that will be published in the Federal Register Dec. 10, FMCSA said the rule "would hold motor carriers and drivers responsible" for making sure passengers use seat belts.
The National Highway Traffic Safety Administration requires passenger seat belts to be installed in CMVs, but there's no federal requiring passengers to wear them.
This rulemaking responds to an October 2013 petition submitted by the Commercial Vehicle Safety Alliance that requested all occupants in a property-carrying CMV to restrain themselves while the vehicle's being driven.
FMCSA is seeking comments on the NPRM, which can be made by visiting www.regulations.gov and searching Docket No. FMCSA-2015-0396 once it's published on Dec. 10.