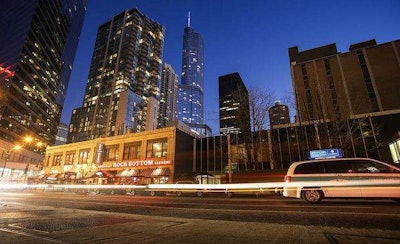 LoadDelivered, a technology-focused third party logistics (3PL) company in Chicago, will be relocating to a new office in Chicago in March, 2016. As the largest transportation hub in the U.S., and home to a burgeoning tech community, LoadDelivered says Chicago remains the ideal city for its headquarters.
Their new office space is located in Chicago's technology epicenter of River North, among tech industry leaders like Salesforce, Yelp, and Braintree. The office is on the 5th floor of the building and is currently inhabited by Avant Credit, the consumer finance company which raised over $1 billion dollars in less than two years.
"We are eager to take this next step in our 5-year growth plan," says CEO and co-founder, Robert Nathan. "LoadDelivered has been preparing for this moment for the last seven years. We are eager to continue investing in our infrastructure and take a larger piece of this $725 billion dollar industry."
Since inception in 2008, LoadDelivered has scaled over 1200 percent and garnered recognition in the transportation and Chicago business communities. For the past four years, they have been honored by Inc. Magazine as one of their Inc. 500/5000 companies in the U.S. Crain's Chicago Business has also recognized LoadDelivered as one of the Fastest Growing Companies in Chicago for the last two years in a row.
The company continues to develop and accelerate investment in their people, process and technology with their move to 640 N. LaSalle St. Since 2010, the company has grown from 18 employees to 100. The new space will have 23,000 square feet, enough space to accommodate an additional 150 employees.
The transition will allow LoadDelivered to increase productivity by trading their current floor plan – which consists of four different offices on three floors – for a more seamless and collaborative single floor layout.
"In addition to the open floor plan, we were also drawn to the office's location," says Nathan. "We believe the downtown setting, close proximity to public transportation, and access to River North's most popular shopping, dining and night life spots will help us retain and attract top talent."
LoadDelivered's current and future employees will also reap the benefits from construction currently underway at its neighboring 633 N. Wells, managed by Magellan Development and Mac Management. The company and future 633 N. Wells tenants will eventually share a 28,000 square foot rooftop garden and also other amenities, like a state-of-the-art gym.